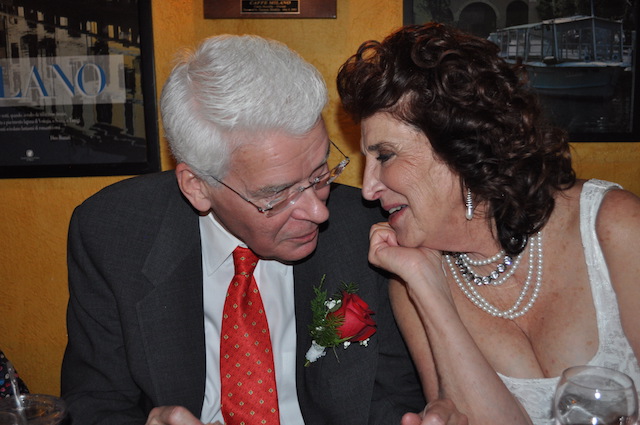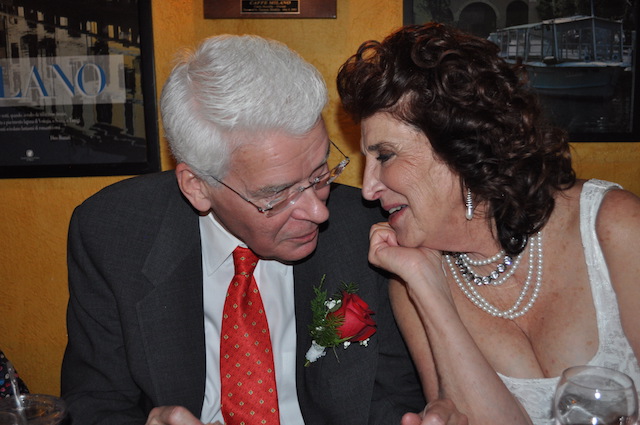 He started talking about us getting married, three weeks after we met.
He wasn't shy about it either. It was what he wanted and he was sure I was the woman he wanted it with.
I, however, wasn't all that sure. After all, he had used the "M" word without using the "L" word. In other "words"—he hadn't told me he loved me.
In fact, he hadn't even mentioned love. It was more like for him love was a given.
For me though, it wasn't a given. It was a necessity.
Was I going to consider marrying a man whose former wife had died only 10 days before we met and who was, barely a month later, talking about getting married again—to me!
Maybe I needed a little more information about how he was feeling.
Maybe I needed to know that he actually loved "me," not just the idea of marriage or the idea of not being alone. After all, he'd been quite happily married almost all of his life and it was understandable that he would want to live out the rest of his life married as well.
It was probably too foreign for him to say such words to me, after having said them to another woman for 48 years, and to say them so soon after he was no longer able to say them to her anymore.
I said, "Give me six months. I need to know how you feel about me. I need to know if you love me."
Given the fact that he and I have been married for two plus years now, it is obvious that I became convinced that he loved me. But it wasn't because he ever said it. In fact, his not ever saying it, except when I asked him, (which as every woman knows, doesn't count), became a bit of an issue for me.
"Honey," I said, I need to talk to you about something."
And we went out to the patio and he sat in his favorite chair and I sat in mine and I proceeded to give him all my reasons for needing to hear him say the I love you words—on a regular basis—like when he actually "felt" love, not when I asked him.
I laid out all my arguments.
The "I'm a woman, I'm verbal" argument.
The "I'm Venus, you're Mars," argument.
The "Nobody ever told me they loved me when I was little" argument.
You know, all the arguments.
Poor guy. He actually and literally looked bewildered. And he is an intelligent man. He really didn't know what I was talking about.
I had another conversation with him and gave him even more arguments and this time he alluded as to how he'd never heard it put quite that way before and, yes he would try and, yes he loved me and then, I felt something happen inside me.
It was almost like a quickening.
"What if he's telling me the truth," I said to myself. "What if I accept what he says when he says 'But I do tell you I love you. I do tell you. All the time.'"
What if I stop "yes, butting…." him and stop insisting and stop arguing and what if I accept what he says as the truth.
And that was when I realized that he was right. He did tell me he loved me. All the time. More times in fact, and in more ways than I had ever noticed.
He is the kind of man who comes into the kitchen, pulls my hair up and kisses me on the back of my neck when I am cooking. The kind of man who calls me when he is leaving from work to ask if I need anything from the store before he comes home. The kind of man who takes my hand when we cross the street as if I have never crossed the street on my own before in my life, who reaches over and squeezes my thigh for no reason whatsoever when we are in the car together, puts his arm around me in a bar, remembers how I like my coffee, and what part of Italy I think has the best wine.
He remembers my birthday, our wedding anniversary, the date we met and the date he asked me to marry him.
But above all, he is the kind of man who listens to me.
When I say, "Honey, I need to talk to you," he stops what he is doing and goes out to the patio to his favorite chair and sits down and listens to me.
He respects what I have to say and says so with his attention and his earnestness. Could I really ask for anything more?
I remember a dharma talk I once heard on the subject of "Not This But That" and how the mind/ego will always, always, tell us that what we have is not as good as what we don't have.
By golly, that's exactly what I was doing with my husband.
I was saying, "Yes, but I need you to say you love me with words."
When he was saying it all the time. He was, in fact, screaming it, with his tenderness, with his caring, with his attention, his random kisses and his respect.
And all the while, I was saying, "I don't want what I'm getting, I want what I'm not getting" he just kept loving me.
What might have happened, had I continued on the tack I was taking? I shudder to think.
One possibility is that eventually my constant discounting of what I already had in abundance while clambering for what I didn't have, my constant nagging to have it exactly my way and to have him say exactly the words I wanted him to say, could have ended in us both feeling entirely dissatisfied.
Me, for not getting what I wanted and him for feeling like he was already giving me everything he could in the only way he knew how.
Today, I wouldn't give up my husband's eloquent ways of telling me he loves me for anything.
Because I learned to read his language and stopped insisting that he speak mine, I feel even more love coming from him than I might have otherwise.
Now, when he reaches across the console in the car and squeezes my thigh, or puts his arm around me in the movies, I say, "I love you too, honey."
And we smile at each other, knowing that we are both using different ways to speak the same language.
~
Facebook is in talks with major corporate media about pulling their content into FB, leaving other sites to wither or pay up if we want to connect with you, our readers. Want to stay connected before the curtain drops? Get our curated, quality newsletters.
~
~Relephant read:
~
Author: Carmelene Siani
Editor: Ashleigh Hitchcock
Image: courtesy of the author