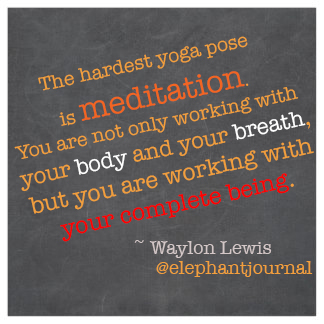 ~
Elephant Journal is proud to partner with the YOGA IS Conference bringing these amazing teachers and leaders of the mindful life and yoga community to our elephant readers. Elephant's own Waylon Lewis had a chance to participate in the conference by offering his Buddhist and meditation wisdom.
~
~
Patanjali described the point of the yoga path as "stilling the waves of the mind"—not as a vaguely spiritual aerobics. The Buddha practiced various yogas for six years before finally surrendering to the hardest, simplest practice of them all: meditation practice. Today—with yoga more accessible and popular than at any time in history—most of us are too speedy for savasana and too few teachers focus on breath and alignment, let alone intention.
For the second part of this video, click here.

Waylon will offer a simple meditation instruction for yogis, yoga teachers and their students.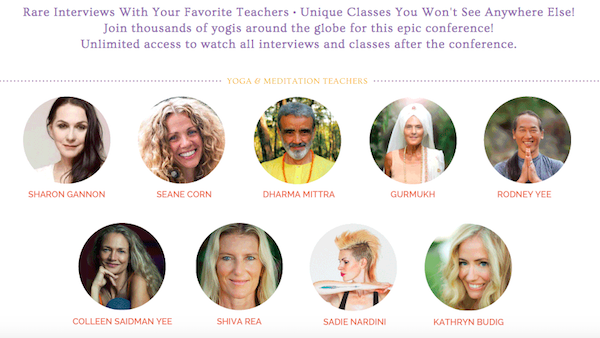 ~
 Join the YOGA IS conference here.
~
~
We got your social mediums right heah:
Listen: Walk your Talk on your commute or over dishes with Soundcloud.
Subscribe directly to our award-winning Youtube Channel.
Editor: Rachel Nussbaum 
Photos: YOGA IS
~ 
Facebook is in talks with major corporate media about pulling their content into FB, leaving other sites to wither or pay up if we want to connect with you, our readers. Want to stay connected before the curtain drops? Sign up for our curated, quality newsletters below.