P!nk—modern rocker extraordinaire and a personal hero of mine—has made it perfectly clear that she's not going to be shamed as far as body image is concerned.
Recent tweets about comments made on social media regarding her weight made the headlines as Pink retaliated with thoughtful rebuttals. The singer had attended a cancer benefit to support a friend, wearing a stunning black dress that perfectly accentuated her figure.
However, the usual round of criticisms surfaced over social media suggesting that Pink was not in top form.
Here is what she had to say: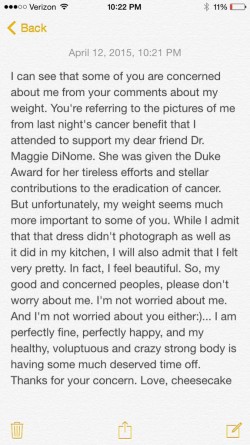 As if this was not incredibly diplomatic and elegantly put, Pink also added this tweet about a conversation about her body with her daughter, Willow.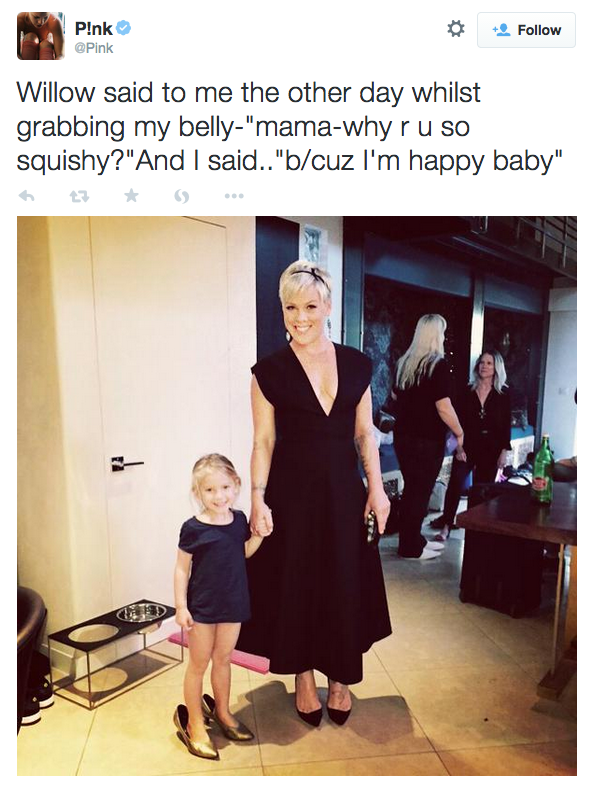 And what does her man have to say?
That there is more of her to love, grabbing her assets in the supermarket. Apparently, there is a whole lotta love and healthy body image going around that family.
How very inspiring to us all.
How lovely that a woman in such a powerful position to influence society has chosen to speak honestly and with such grace about this most important topic.
How shall we love ourselves? Just as we are.
We have been hard on ourselves for far too long. Now is the time to accept our unique nature and our individual beauty.
Our lives have infinite value, no matter the outer picture we paint with what we wear, what our weight, or expression of our inner being. Hurrah for us! Hurrah for living authentically! Hurrah for diversity!
We are all an expression of Love.
Thank you Pink for your words of support and hope to women everywhere.
Relephant: 
Author: Monika Carless 
Editor: Renée Picard
Images: via the author / public domain