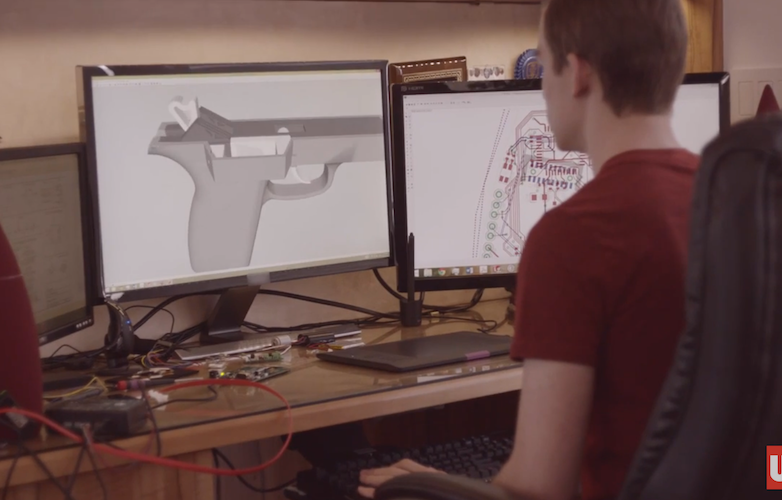 Kai Kloepfer, is a teenage student born and raised in Boulder, Colorado.
He has developed, in his own words, "a firearm that knows who's firing it."
His biometric firearm requires an authorized user's fingerprint in order to discharge.
A functioning biometric-access firearm will prevent firearm discharge by unauthorized users.
Wow! How many lives will this save? Who might be prevented from using a firearm accidentally in their possession?
The child who shoots her mother by accident?
The young person who steals his father's gun to shoot classmates at school?
The person who uses a friend's gun to commit suicide?
The far reaching effects of this are endless.
Kai's biometric sensor can be programmed to authorize up to 999 users and boasts a 99.99% success rate—even with partial prints. As a developing innovator, he has been awarded $50,000.
Watch this video to hear it in his own words. The world owes this young man a round of applause.
And, an impressive Ted Talk:
Relephant: 
~
Author: Monika Carless

Editor: Travis May

Photo: YouTube Still