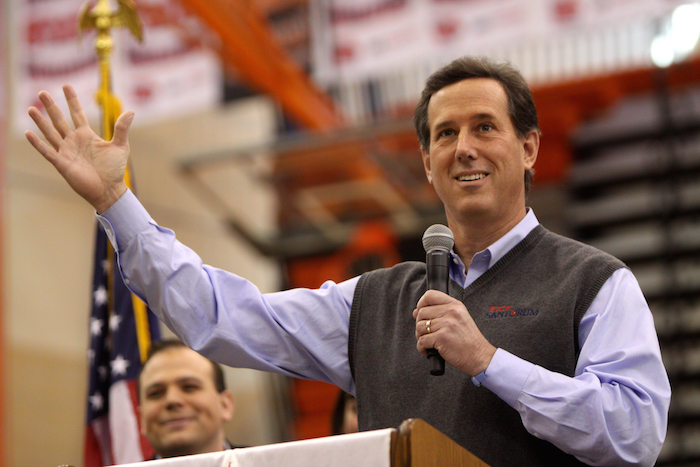 The Western Conservative Summit picked Tax Day, April 15, to unleash a national controversy by inviting then disinviting a booth for the leading conservative group advocating for gays and lesbians.
Then the Colorado Republican Party invited the gay group, the Log Cabin Republicans, to share its booth. And it looked like the summit might skate through the controversy.
This could be important, because Scott Walker, Ben Carson, Mike Huckabee, Rick Santorum and other potential presidential candidates are scheduled to address the three-day summit June 26-June 28.
Some LGBT organizations have called for these candidates to quit the conference.
A stampede of candidates exiting the summit would mean: the probable end of the summit as a growing force in presidential politics; a potentially major embarrassment for the Republican Party nationally.
John Andrews, president of the Centennial Institute, the conference's sponsor, last week said his group had returned a $250 registration fee the Log Cabin Republicans had paid for a booth.
"We'd love to have them attend the summit and be in the discussion," Andrews told the Associated Press. "But we have to draw the line at a formal relationship between two organizations with diametrically opposed policy beliefs," namely gay marriage.
The Lakewood, Colo.-based Centennial Institute calls itself "Colorado Christian University's Think Tank."
"Anti-gay? No," Andrews wrote in an op-ed. "We've had Tammy Bruce speak at the Summit and Mark Ferrandino speak on campus. We love everyone, gay or straight, as Jesus commands us."
Many Colorado conservatives decried the institute's decision, not least the Colorado Log Cabin Republicans.
"It is a pretty common issue we face," Michael Carr, secretary of the Colorado Log Cabin Republicans, told the coloradostatesman.com. "They'll take our money, but want us in the closet."
"I think it's very shortsighted," Alexander Hornaday, vice president of the Colorado Log Cabin Republicans, told the Wall Street Journal. "What turns young people off from the right is a perception that the right is intolerant or antigay. This reinforces that perception."
Longtime Denver radio talk show host Peter Boyles called the announcement's impact "suicidal" for the Republican Party.
"I have no idea why the Western Conservative Summit has disinvited gay Republican groups to attend their event this summer," Boyles told listeners to KNUS. "This is beyond idiotic; this is suicidal."
"This is probably one of the most ridiculous, stupid things I've seen done here by the Republican Party in a list of stupid, ridiculous things I've seen done by the Republican Party here.
"They just lost the election," Boyles added.
~
Author: David Lewis
Editor: Caroline Beaton
Photos: Google images for reuse