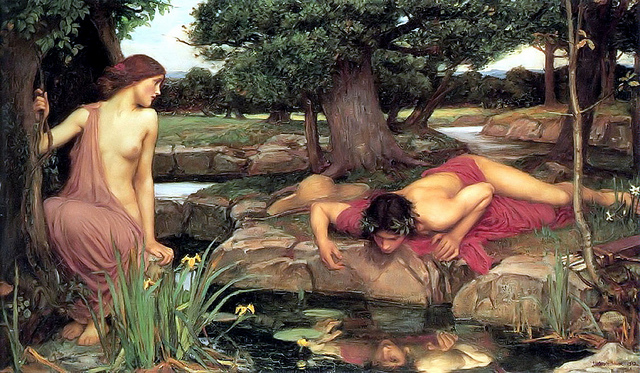 You are a mirror to me,
you may be blue, red, white or empty—
there's a lot of me to see.
You are a mirror to my very core,
you show my pretty face when I am happy
and my injuries when I am sore.
You stand still, so I can see myself with the flaws and all.
There are days I know how to stand up in front of you
and other days I may fall.
You are a mirror just like that,
To me, you may sometimes look round and sometimes flat.
In you, I can see me,
the whole ocean and the whole emptiness as it can be.
There you hang on the wall,
showing my soul—my nudity and more.
I don't have to break you, you see?
Or change you, when I don't like the shape my face is being reflected back to me.
I don't have to crack you, or patch you, so I can look less shitty.
I don't have to substitute you, so I can lie myself and look more pretty.
I may, instead thank you, for showing me my true face
With all its blemishes and all its grace.
~
Relephant read:
~
Author: Ilda Dashi
Editor: Ashleigh Hitchcock
Photo: flickr