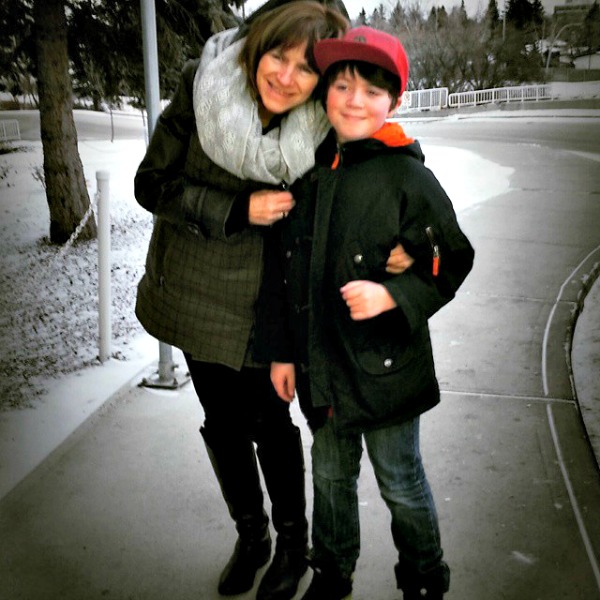 This is my first real Mother's Day in years.
Not only as a mother, but as a daughter. While I may have been present physically some years, and even may have been sober on occasion, I was constantly plagued by depression or mired in drama or some other alcohol-related issue.
I don't remember ever treating my mother the way she deserved to be treated—with respect, gratitude and endless love. I don't recall ever reveling in the absolute bliss of being a mother, either. (And how sad, to not have thrilled in that all these years!)
I love my son with every ounce of my being. I  have only recently been reawakened to the wonders of motherhood, and at the same time only just now have I realized that my own mother loves me with the same complete abandon that I love my son. How truly greatly she must have suffered the years I was in pain.
My mother is a treasure—brilliant, kind, funny, resilient. I'm so immensely proud to be her daughter, and after all the years of pain and worry I put her through, all the times I blamed her for my troubles, disrupted her life, caused her huge financial burdens and endless angst, it's hard to imagine how I can even make it up to her—or even apologize for the immensity of it.
This year, what I can offer as both mother and daughter is presence.  I will be here to listen to Liam's stories, to eat supper with him, to kick a soccer ball around. I will call my mother and talk about the mundane, and savour her opinions and ideas like the gems they are.
I may not have much financially, but this time is a gift beyond anything I can purchase. Being exactly here, with my loved ones, now. Letting them know I'll be here tomorrow, and the day after that. The same gifts they have given me, over and over, through bad times and good. This may not seem like much peering in, but it is the most true, absolute, heart-felt offering I have.
I'm both a mother, and a daughter, that's here to stay. In an all too commercialized world, where real meaning is frequently lost amid a myriad of materialism, perhaps sometimes the best thing we can offer one another is simply time and connection.
"Only connect."
~ E.M.Forster famously said, and this Mother's Day, that's what I plan on doing.
~
Relephant Read:
Author: Keeley Milne
Editor: Travis May

Photos: Author's own