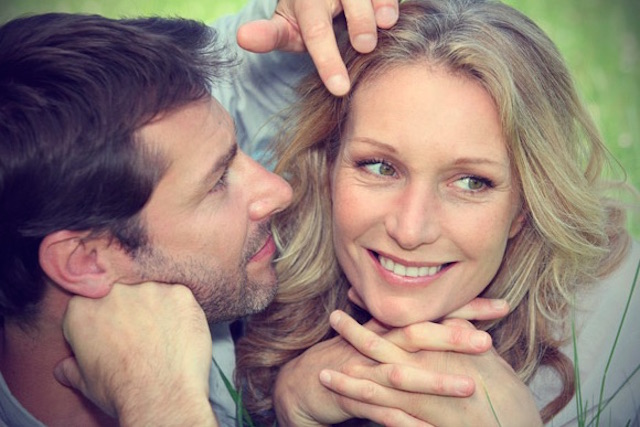 Every generation of singles seems to struggle with the same problem, asking the same question: why is it so difficult to meet someone to have a committed love relationship?
Show me a person who says, "It's great being single and having the freedom to do what I want," and I'll show you a person who is lonely and secretly afraid of never finding a fabulous love relationship. It's frustrating to go on endless dates and never connect with someone special! With all the single people looking for the same thing: how is it mathematically possible?
Have you ever said to a friend: "I can't believe that I'm still single!"
You look at the amount of socializing you do and shake your head in disbelief. You date, hook-up, meet people through friends, travel and work and spend time on three Internet dating sites. What more can you do? With all the difficulties you've had meeting your shining prince (or princess), have you ever looked in the mirror and had a Snow White kind of conversation like this:
You: "Mirror, mirror on the wall, who is the fairest of them all?"
Mirror: "Why you of course!"
You: "Well, then, why am I constantly meeting losers? What is the problem?
Mirror: "You, b*tch. You're the problem! Change your attitude so that a love relationship can come into your life."
With all the resources available to you: social media, technology, online dating and millions of singles to choose from, there are more opportunities than ever to meet your dream lover. So, why haven't you fallen in love?
Here are five reasons to consider.
1. We're superficial.  
It's so easy to meet someone and after just a few minutes, few hours or even a few dates decide they are not our type. In a bygone day, single people were valued for their kindness, thoughtfulness, intelligence and values. Now, two people can meet for coffee and in five minutes, something inside us says, "He's not my type." We don't look for depth of character, so it's easy to reject the other person based on "superficial" grounds.
A woman can be socially rejected because when she turns her head a certain way, you can see her double chin, or her breasts are small or her legs look un-toned. Or, a man can be rejected because he's bald, short or has a big nose. While everyone has a right to have physical preferences they find attractive, the problem occurs when 90% of the evaluation of the other person is based on the superficial and only 10% on the depth of their character.
Antidote: Go out on two dates for coffee, and focus on the other person's interests, activities and ideas. Stay away from relationship talk. See if you like who this person is on the "inside," before you even ask yourself how you feel about them physically.
 2. We're over-critical. 
Sometimes, because we're self-critical, we feel comfortable being extra critical of others. This is especially true of someone you're dating and considering as a possible romantic partner. After all, many people operate their love life like the Marines where the motto is: "Many are called, but few are chosen."
Criticism is destructive to any relationship. The person you're dating is put through the filter of: "Is he good enough for me," instead of a more neutral one of, "I'm looking forward to knowing you as a person." The first filter puts great pressure on one or both people—the second is less threatening and more likely to promote friendship. The feeling that we're being critically evaluated destroys the potential warmth and intimacy that might otherwise, over time, blossom.
Antidote: Talk to the person you've just met, like a good friend. When you first go out with them confess three flaws about yourself that you're working to improve. Watch their reaction. Then, ask them to tell you about three of theirs. Being open and real with each other establishes friendship and intimacy.
 3. We're never satisfied.  
Even if you've made a list of all the great qualities you want in a marriage partner, it's easy to focus on the qualities that aren't there, without realizing that there is no such thing as the perfect partner. We all come into each other's lives with flaws. Over time, we either change our character for the better or worse. The old adage use to be:
"Men marry women and hope they'll never change. Women marry men and hope they can change them." 
~ David Mitchell
No relationship can work without both people having the maturity to accept each other's shortcomings.
Antidote: Make a list of the five qualities you desire in a mate. Then, make a list of the five qualities you don't like. Then, ask yourself, if you met someone with all five qualities you like, which qualities on the other list would you be willing to accept? This will help you focus on what's really important to you.
4. We're in a rush!  
Dating is "time sensitive." In other words, when you go out on a date, there's usually a sense of urgency to make a decision whether or not you'd be interested in going out with them again. That puts a lot of pressure on each person to impress the other in some way be it through their dress, conversation or overall attitude. That's not a relaxed way to promote really getting to know someone. It's more like auditioning on Star Search.
In contrast, when you hang out with people in a group (be it social or professional) where the focus is not romantic connection but more on enjoying socializing and joint activities, the dynamic is relaxed. We get to know each other over time and in that process we build a connection that may only be friendship or that might morph into something more. It's no wonder that so many couples will say, "We knew each other as friends; then one day, we become lovers and a couple."
Antidote: When you go out with someone new, approach them like a new friend. Tell them about some activities you'll be doing and invite them to join you, as a way of just hanging out and getting to know each other better.
5. We look for a love relationship at the wrong time.  
There are people who wake up, go to work, go home, go to sleep, never date and hardly socialize. Then, out of nowhere, amazingly while they're waiting for a bus, they meet their prince Charming (aka, their new spouse)! How do you explain that? My answer is that they had a lucky astrological event occurring at that time in their life.
If they had ordered a Domino's pizza, it's likely that the deliveryman would have said, "I don't normally deliver pizzas, but I'm helping out a friend. I just got my MD at Johns Hopkins in brain surgery and have moved to the area to do my residency. I've been too busy to meet someone for a love relationship, but after seeing you, I think I've just fallen in love. How about a date where we can get to know each other?"
Antidote: You may feel like you've tried every conceivable way you can think of to meet the love of your life and you've come up with snake eyes! Nada! How about using your personal Horoscope to provide you with fortuitous timing for finding the right love relationship?
Is this your year to find a wonderful love relationship? Find out what transits are affecting your love life by going to the Free Transit Calculator and entering your birth date. And, if you're curious to learn more about your personal Horoscope in 2015-16 and what it says about your love relationships, career, investments and health in: Order your customized Report: Your Horoscope & Future in 2015-16.
~
Relephant Read:
Bonus: There are actually a few things to genuinely enjoy about single.

~
Author: Larry Schwimmer
Editor: Ashleigh Hitchcock
Photo: baabinz