It all started in the summer of 2002 with little more than a Jesus costume, a pyramid of canned chili and 20 gallons of water stuffed into the back of a 1983 Volvo station wagon.
I was a Southern Baptist preacher, convinced by a friend, to putter a beater car into the Black Rock Desert of northern Nevada. I was thrown head-long into America's most eclectic, provocative and combustible arts festival—Burning Man.
Suddenly, the universe became much larger than I had previously realized.
Since emerging from that head splitting experience, I began a journey out of Christian ministry into a career of festival and news photojournalism.
The Burning Man experience rewired my mind and soul.
The experience shattered the narrow confines of my previously-held beliefs—all the king's horses and all the king's men couldn't put my old head back together again.
Further, that experience rewired my brain in other ways too. I'd been born with the umbilical cord wrapped around my neck, cutting the oxygen supply to my brain for several seconds. A mild version of cerebral palsy resulted and has limited my motor control functions down the right side of my body, as well as hampering my creative energy.
But something happened that trip—it helped fire long blocked energy and passion. Never before had I realized I might have a talent for photography. Though, I still must physically adapt holding my camera body during photo shoots. (I wrap my left hand underneath the camera and push the shutter release button with my left index finger).
Despite the necessity for a little physical adaptation, a new creative universe opened itself to me.
This is my a photo display—all black and white photography from Burning Man.
Over the past decade I have contributed photography to a number of music festivals and national publications including the L.A.Times and USA Today. I traded in the church pulpit for a camera documenting music and arts festivals around the country. I wear my, now trademark, sequin Santa suit.
I may have lost my religion, but I found my mind and soul.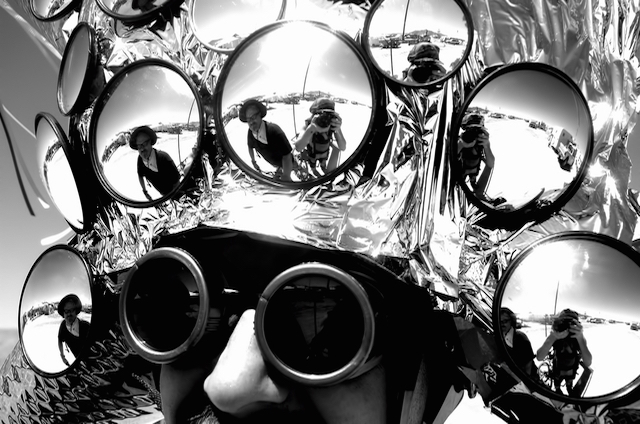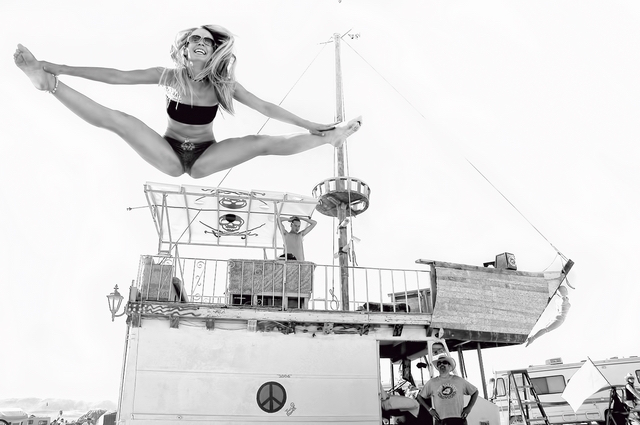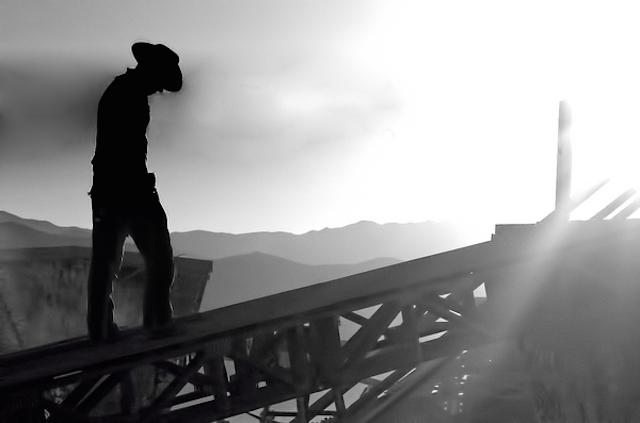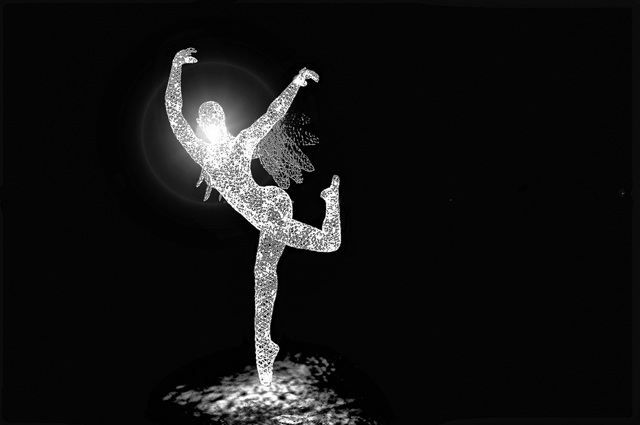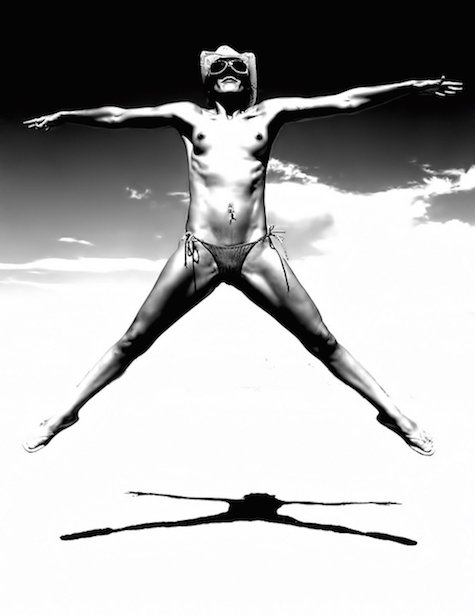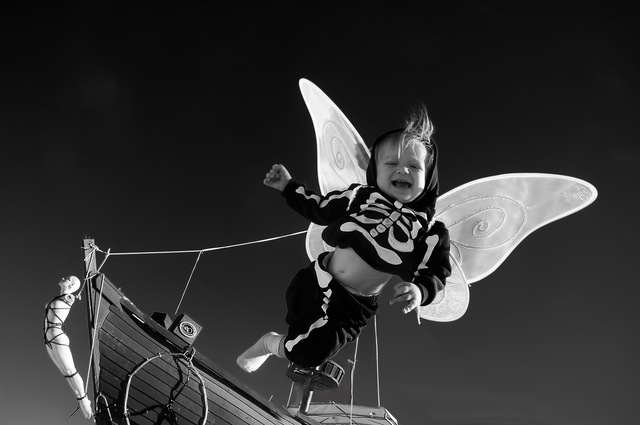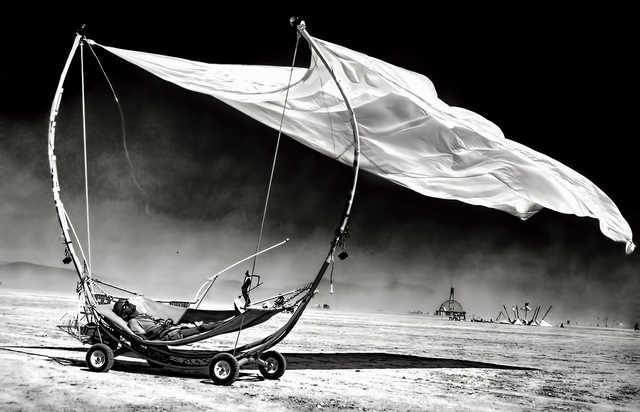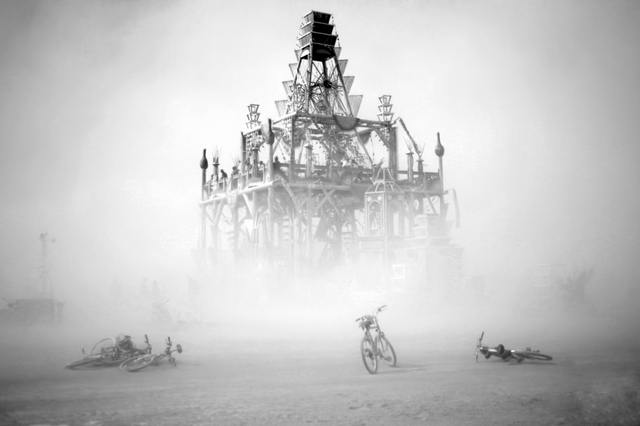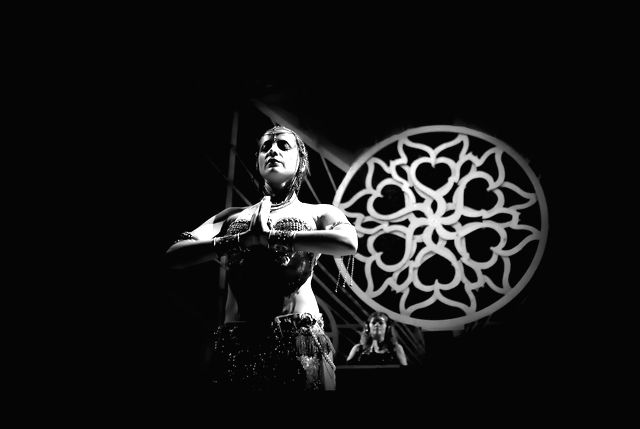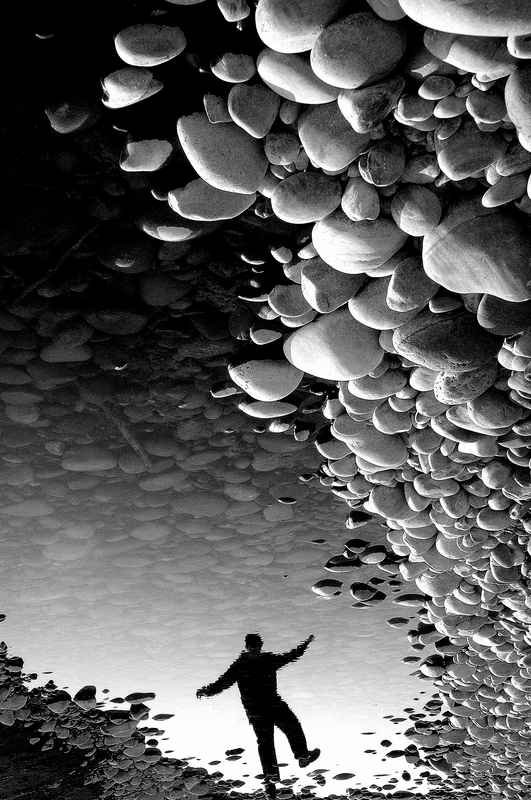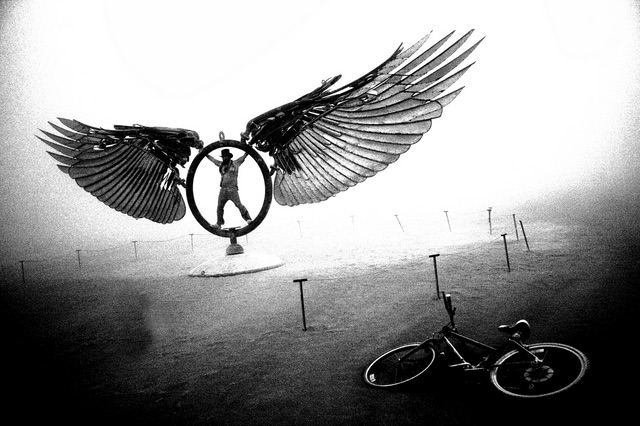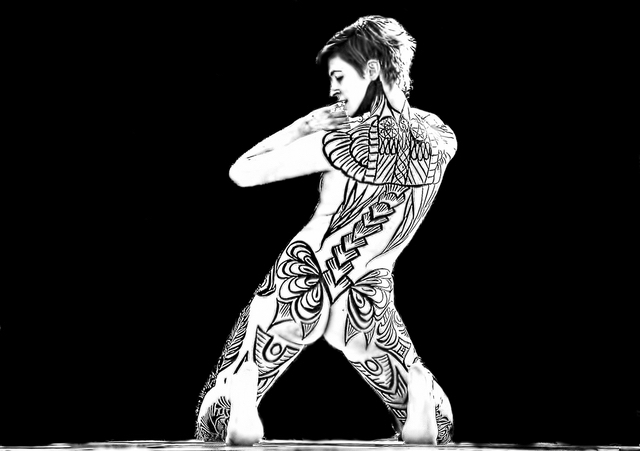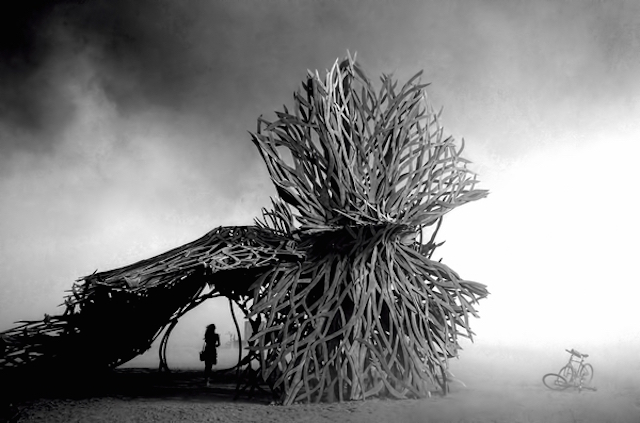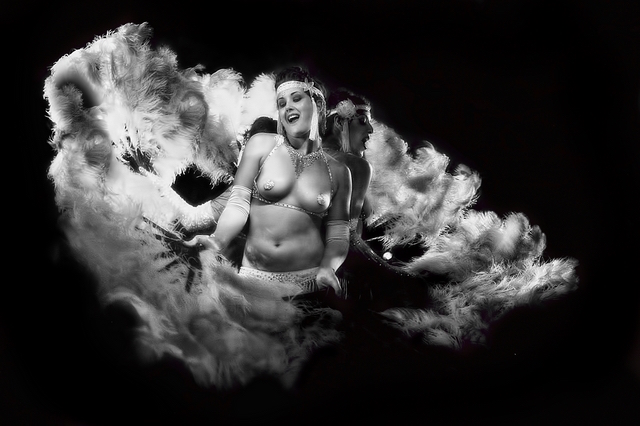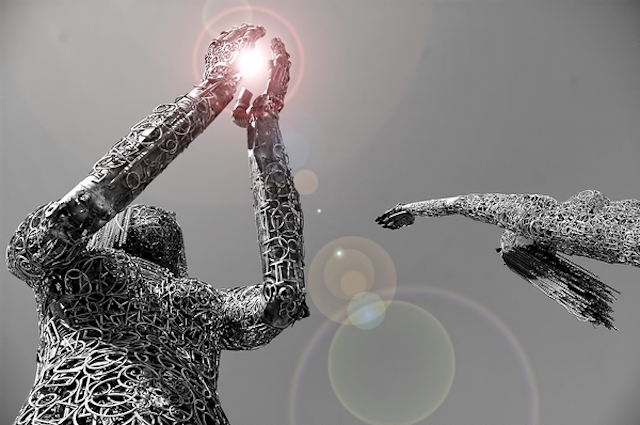 Relephant bonus:
Relephant reads:
~
Author: Andrew Wyatt
Editor: Ashleigh Hitchcock