I'm 40 years old. Just took this quiz that shows us our body's actual "fitness age." Do it here.
Click and find out in a couple minutes what your body's age is.
A top article on the NY Times right now: "WELL Older Athletes Have a Strikingly Young Fitness Age" talks about this web site that tells you your body's actual fitness age, based on how much you exercise and how healthy (or not) your diet is. I did mine (I'm active, in good shape but not great shape, and I work sitting down for up to 12 hours a day (not great).
Older athletes can be much younger, physically, than they are in real life, according to a new study of participants in the coming Senior Olympics. The study found that the athletes' fitness age is typically 20 years or more younger than their chronological age, providing a clear inspiration to the rest of us to get out and start moving more.
…
They then set up a beguilingly simple online calculator that people could use to determine their fitness age.
I took the test, et voila. I might have memories of moon boots and Reagan, but I'm a Taylor Swift fan in body.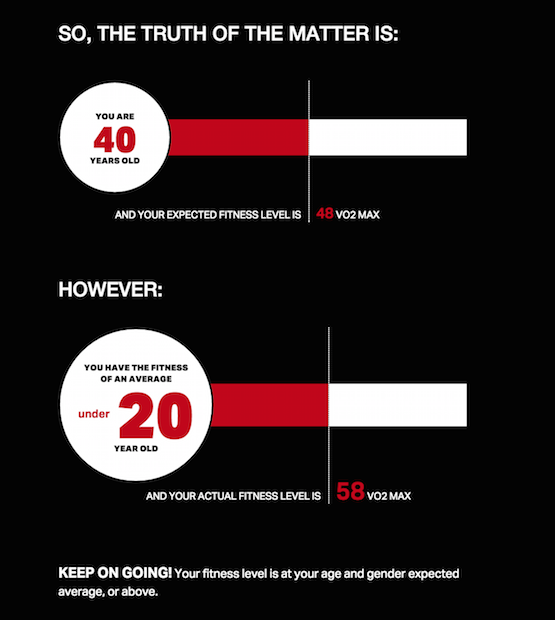 According to the test, I've got the body of a teenager. Too bad I also have the maturity of a teenager!
~
Bonus round!