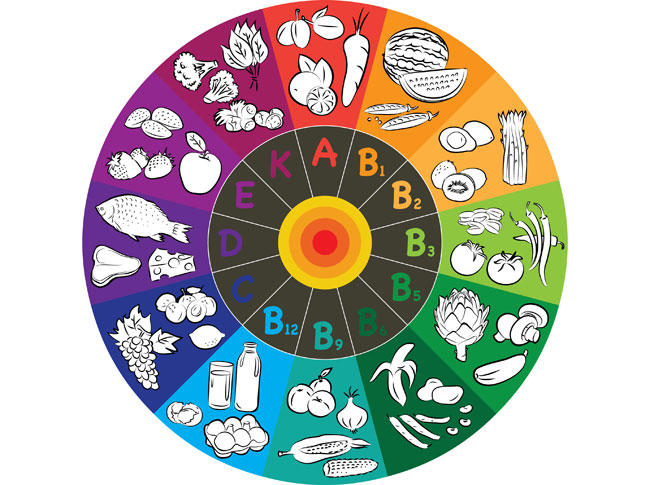 Editor's Note: This website is not designed to, and should not be construed to, provide medical advice, professional diagnosis, opinion or treatment to you or any other individual, and is not intended as a substitute for medical or professional care and treatment. For serious.
~
Are Supplements Necessary with a Healthy Diet?
When we eat a whole, fresh, unprocessed diet, it makes sense that we would get an abundant supply of vitamins, minerals, antioxidants and other nutrients. Unfortunately, that isn't always the case.
Even with a perfect diet, the combination of depleted soils, storage and transportation of food, genetic alterations of traditional heirloom species, and the increased stress and nutritional demands resulting from a toxic environment, all make it impossible for us to get the vitamins and minerals we need solely from the foods we eat. [1]
To be at our healthiest, we need to incorporate nutritional supplements. [2]
Selecting the right supplements can become confusing. The media, oversimplifying or misinterpreting studies, only adds to this confusion. One week a study will come out "disproving" a multivitamin's effectiveness, whereas the next we will discover how important a particular nutrient is for a certain condition. How can we make sense of seemingly contradictory perspectives? I look for a pragmatic middle ground in such situations.
There are a few basic supplements that I view as "dietary insurance" to cover the nutrient gaps we aren't getting from our food. These staple nutrients are a cornerstone in my practice. Utilizing professionals-only supplements in efficacious amounts and in their most absorbable form can be paramount for healing and repair.
For diabesity and other conditions, we often require additional nutrients. For those individuals, I strongly encourage reading The Blood Sugar Solution.
When patients ask for "just the basics," these are the five I recommend. All supplements except the fiber should be taken with a meal, such as breakfast and dinner:
A high-quality multivitamin that includes therapeutic amounts—not Recommended Daily Allowances (RDAs)—of vitamins and minerals. Note this will probably involve taking two to six capsules.
1,000 to 2,000 IU of vitamin D3 a day with breakfast. The vitamin D deficiency is epidemic, with up to 80 percent of modern humans deficient or suboptimal in their intake and blood levels. Depending on what's in our multivitamin, I recommend taking additional vitamin D. Vitamin D3 improves metabolism by influencing more than 200 different genes that can prevent and treat diabetes [3] and metabolic syndrome. [4]
1,000 to 2,000 mg of omega-3 fats (with a ratio of approximately 300/200 mg of EPA/DHA), once with breakfast and once with dinner. These important fats improve insulin sensitivity, lower cholesterol by lowering triglycerides and raising HDL, reduce inflammation, prevent blood clots, and lower the risk of heart attacks. [5]
100 to 200 mg of magnesium, once with breakfast and once with dinner, ideally in the citrate or glycinate form. Over 300 enzymes in the body rely on magnesium. [6] Many people are deficient in this crucial calming mineral.
PGX® fiber—taken before meals, this super fiber slows absorption of sugar and fat and makes us feel full so we eat less. One study found 5 grams of PGX® mixed with water at the start of a meal corresponded to a 34 percent increase in fullness. [7]
Additionally, we can benefit from a high-dose probiotic supplement as well as digestive enzymes before meals.
For additional nutrient support, please consider working with an integrative doctor or qualified healthcare professional to address unique nutrient needs. In the long run, we benefit more from a trained practitioner who can test and determine our specific nutrient needs rather than guessing on our own.
To complement a healthy diet, do you take a good multivitamin and/or other supplements? Share what you use below or on my Facebook fan page.
References
[1] Kreisberg J. Learning from organic agriculture. Explore. 2006 Sep-Oct; 2( 5): 450– 52. Review. Hyman, Mark (2012-02-28).
[2] Fairfield KM, Fletcher RH. Vitamins for chronic disease prevention in adults: scientific review. JAMA. 2002 Jun 19;287 ( 23): 3116– 26. Review.
[3] Nikooyeh B, et al. Daily consumption of vitamin D- or vitamin D + calcium–fortified yogurt drink improved glycemic control in patients with type 2 diabetes: a randomized clinical trial. Am J Clin Nutr. 2011 Apr; 93( 4): 764– 71.
[4] Ou HY, et al. Interaction of BMI with vitamin D and insulin sensitivity. Eur J Clin Invest. 2011 Nov; 41( 11): 1195– 1201.
[5] Woods MN, et al. Effect of a dietary intervention and n-3 fatty acid supplementation on measures of serum lipid and insulin sensitivity in persons with HIV. Am J Clin Nutr. 2009 Dec; 90( 6): 1566– 78.
[6] Evangelopoulos AA, et al. Nutr Res. 2008 Oct;28(10):659-63. doi: 10.1016/j.nutres.2008.07.001.
[7] Solah VA, et al. Dose-response effect of a novel functional fibre, PolyGlycopleX(®), PGX(®), on satiety. Appetite. 2014 Jun;77:72-6. doi: 10.1016/j.appet.2014.02.021. Epub 2014 Mar 13.
~
Relephant Reads: 
~
Author: Mark Hyman 
Editor: Rachel Nussbaum
Photo: Google images for reuse