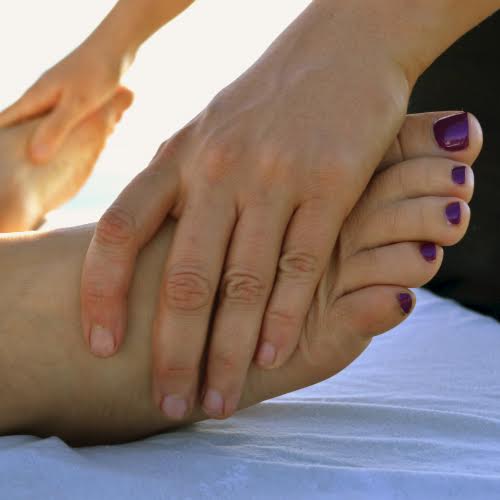 I recently felt re-inspired in my own work by fellow writer Gerry Ellen on her post Money Mindfulness, where she states the following: 
"Most creative souls are living their dreams, taking on odd jobs, and being pulled away from their loved ones simply because they are staying true to themselves and the task. We need the dreamers to keep the vision alive. They are a different kind of doer by respecting every ounce of money that makes its way into their lives."
I work in the field of Massage Therapy. I mostly am in my own business of outcalls, or bringing massage to people's homes, offices, hotels or parties. Many of my clients are regular, and committed to me.
I am a part of their life, they are a part of my life in a big, deep way.
Many people ask me what its like, has this ever happened, what do you do if, what the money is like, and I think its important to share, because for me it is a living, and a way of life. I have consistent income, amazing friends and clients, and I live with passion everyday and I make it using my own two hands.
I didn't realize it at the time, but I was always an employed massage therapist. I was about four years old, I was coerced into walking on cousins' backs, brushing my mothers' hair out of love for her neck injury, and exploring the minute interfaces of the skull and hair follicles with my fingers as early as I could.
I was always touchy-feely…to the point where I used to get into trouble at school for being too physical.
I touched every single shirt (I still do) on the coat racks, and was obsessed (o-b-s-e-s-s-e-d) with those beaded curtains that hung from door frames. I would walk through those things at least 14 times and sit in the middle just fiddling and playing with the wooden beads between my fingers.
I used to take pine-cones apart like a squirrel when we lived in the country, because I loved how it felt and the noise it made.
My hands taught me the world.
When the world was rough, and people were yelling (as they often do) and I felt sick (which I did often then) and when my parents got divorced and everything I knew crumbled to pieces as a teenager (as it does for all of us) I just felt.
I allowed myself to feel.
I ran around like a blind person as if the air was braille and I was following a vision to try and catch up with myself.
When I finally visited my father after a few years of drinking underage, going to school full-time, working as a bartender full-time, driving my friends' cars as seemingly un-drunk as possible, I was fondling the rose quartz crystals he had on his alter, which I had always admired, my heart sank, I felt lost.
I always admired my father for all he had been through. He doesn't talk much, but when he does it is meaningful.
That particular moment I remember him saying
"Why don't you go to massage school or something?"
So I did. I enrolled the next day.
I blew through school like I had already been there before and remember feeling clarity as I would give and receive massage, and the path of "work and career" finally blended, molded and united itself with passion, love and creativity.
I didn't have to hear a gruff voice asking me for a drink, I only had to listen in silence, beautiful silence, to the energy inside someone and read their anatomical guidebook, trusting the connection.
How do I get clients?
I ask people what they are working hard for if their body can't guide them there.
What are we working for if we don't try feeling what its like to feel the connection of our physical body within the realm of our own unique imagination and desires?
I align the rhythm, breath, and muscular-skeletal structure of my clients on the table.
The rest is up to them.
Some people don't get it, asking
"You want to rub someone's back?"
Some people only equate massage and touch with eroticism—and I've learned that that's cool too.
"Have you ever given a happy ending?"
No.
"How many times have you been asked to do something explicitly sexual for money?"
Over 100, in 9 years.
"Does it bother you?"
No.
"Did it used to?"
Yes.
I didn't feel like I understood intimacy as a I grew up, and I certainly had no idea what to do when your lines get crossed, so I had to figure it out and come to a realization that it's all okay.
I am safe and taken care of, somehow, someway, no matter what.
I am not in the movie Taken.
I've been proposed to, stalked, harassed, yelled at, praised, cried with, naked, embarrassed, in love, and annoyed by some of my clients.
I've gone to the police, I've been laughed at, and I've been invited to dinner, allowed to sleep in the houses of, house-sat, dog-sat, witnessed and married, brought to the Emergency Room of, and massaged extended families of most of my clients, who were all complete strangers to me at one point.
I've massaged famous celebrities who have been on TV, in some of the most high value beautiful homes I have ever seen, lesbians, gay men, people who are highly intoxicated (intelligently), people of all color and class, and have discovered absolutely no difference in the goal of healing, and well-being.
It is identical.
To feel good, for the health and sake of the body, to be held without judgment, nurtured and put to sleep is the most prominent, innate human need and desire. That is healing. And that is the role of Massage Therapy.
I've touched and been in healing spaces with two week-olds and 92 year-olds.
I've had people confess, cry, excrete, stop breathing, snore, fall asleep, drool, grope, fart, and expose themselves to me.
My first infant massage session made me cry for 5 hours after, and I had no idea why, (I have mommy issues).
I have over 150 hours of anatomy training.
The first cadaver I ever saw changed my life. Have you ever seen a dead body? It's a shell. Our eyelashes and fingernails stay the same, so wear mascara and get a manicure before you die if you care about those attributes on your eternally living shell. Our ear hairs are still prominent and our internal organs tell the story of how we lived our life.
The presence in our bodies, what makes you you, and me me, comes and goes with the clock of our physiology.
Who you are right now matters more than who you are when you die.
I teach people what good pain is and they teach me how to be comfortable with an intimacy that scares everybody.
Some people feel death of old injuries, which really feels like actual death and they thought they were immortal. Some people cry for the first time and some people feel touch for the first time. It is beautiful and it is real and it is raw and it is life.
The value of massage is based on the value of your own healing. It is my work to move around tissues to align your physical and emotional body to the reality that you let me. My work is to hold space for a positive change to happen, and to read your body like a book and take the road map of your anatomy to get us there.
My work is to separate any scars, pigmentation, and physical attributes that stray from "normal" and "pretty" and magazine cover "beautiful," because the truth of own patterns and geometry are sacred, and meaningful. Even though sometimes we forget that and we (all) run ourselves down. We forget about where are hips are, what our spines are feeling, and our head just isn't on straight.
Literally.
But knowing that you have someone to take care of, soothe, align and reestablish your physical body, is an asset, and its beyond valuable, and if you haven't tried it, I beg that you do, and if you haven't found the right massage therapist, I hope you keep trying.
The art of Massage Therapy is a high standard, and I hope it continues to be.
To be able to fully relax, without any inhibitions or guards, and be fully taken care of at a cellular level, is what the world needs more of.
Whether it is at a professional or personal level, I encourage people to touch, to feel and understand their physical selves as much as they can, and share it with others.
Relephant: 
Author: Danielle Fink
Editor: Renée Picard
Photo: Author's Own