The sky was vibrant orange.
I made my way across the open playa, pedaling towards that most sacred of places—the spiritual heart of Black Rock City.
Like a bell resting gently, the Temple of Grace rose in silhouette next to the blazing red orb of the rising sun.
A gentle stillness blanketed the space as I entered—a soft murmur of subtle shuffling, whispered prayers and tears of release—the delicate quietude of reverence.
The altar before me overflowed with layer upon layer of dusty offerings: carefully chosen words scrawled upon wood and paper, cherished possessions and meaningful trinkets, photos of loved ones tucked into every place between, coated in dust, corners curling in the wind. The prayers of thousands joined as one—ready to be unbound in a rush of air and flame.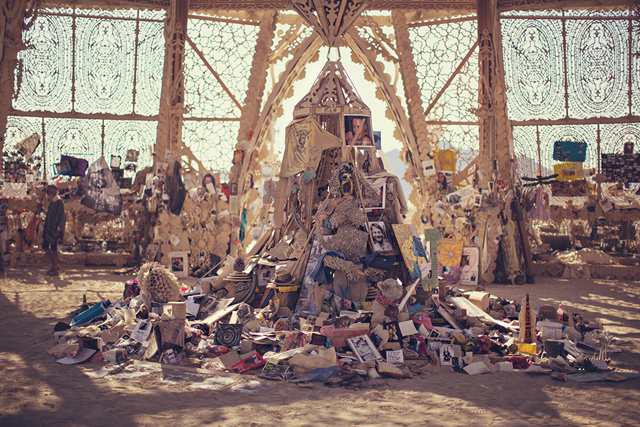 There is a certain comfort in such mutual vulnerability, a surprising safety in the company of so many who've gathered for varied reasons: to honor and release, reclaim and let go, remember and rebuild. The space takes on the energy of the collective, morphing between sentiments.
At times sorrowful and heavy. At times light and graceful.
I sat in humble silence respectfully observing those around me, aware of a somber sort of heaviness—a thread of melancholy weaving its way between us—some piece of which we all held. It was our final hour to find peace, to scrawl our last words onto any receptive empty surface, to shed weighty tears and say our last goodbyes before that evening's fire.
A discernible shift rippled through the space around me.
The air, suddenly less dense, felt brighter somehow—as though some tiny sun had risen again to warm us—like a balm, softly applied to our unified grief.
Intuitively, I turned to see the cause.
There, wrapped in orange silk, was a tiny blonde infant. Held safely in her mother's arms, her deep blue eyes were calmly alert, taking it all in.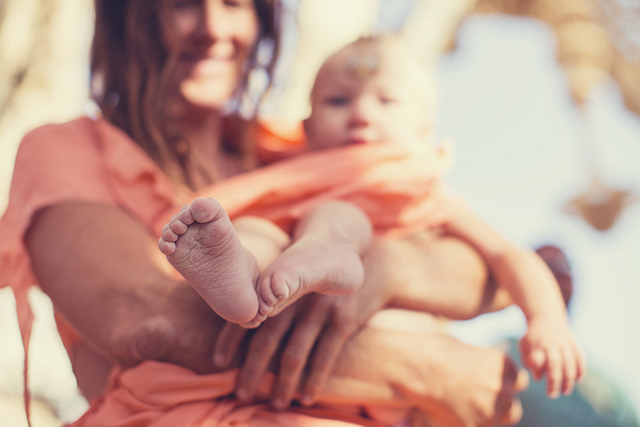 Immediately drawn to her serenity, I moved closer, kneeled beside her and introduced myself.
I watched in awe as Burners took note of little Astara. Her mother, Maura, graciously welcomed all who approached admiringly and Astara received them—patiently meeting their eyes and occasionally reaching out to touch them. These people were clearly moved. Some to the point of tears.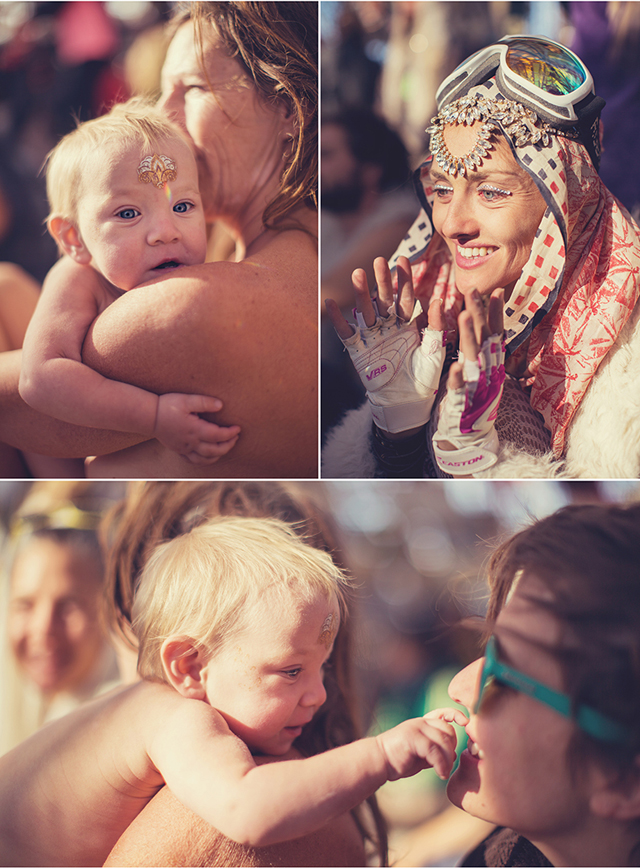 This precious little being had such an impact on everyone lucky enough to be there that Sunday morning. Her pure presence lifted our collective spirit and helped us exhale and let go of all we'd come there to absolve.
There was a dreamlike quality and a peripheral sense of disbelief in a child so small being there at all. Yet, to little Astara it seemed like the most natural environment. She was so at ease there in the dust, surrounded by hushed and adoring strangers.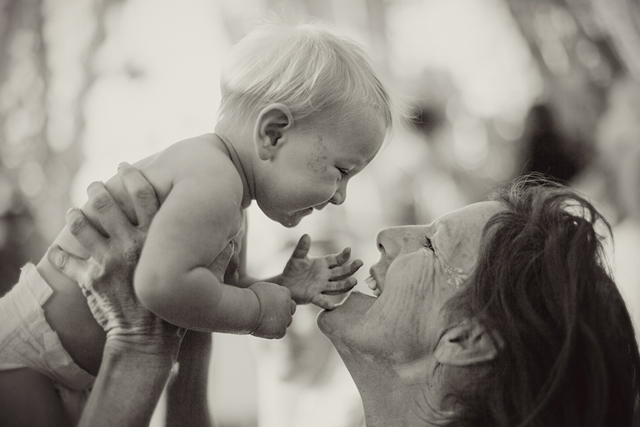 It is encounters such as this that I aim to honor with my upcoming book, Dusty PlayGround. It is a visual tribute to the tiny, magical ones like Astara—the Littlest Burners who are such genuine gifts on the playa.
As a veteran Burner of 15 years, Dusty PlayGround is my testament to the softer side of this infamous event—gentle affirmation that it is so much more than a just once yearly gathering. The children are evidence of its cultural depth, demonstrating the generational diversity that makes Black Rock City a true community.
With this early exposure to the revolutionary principles upon which Burning Man is based—radical self-reliance, self-expression and inclusion, gifting and decommodification, civic responsibility and communal effort, participation and immediacy, leaving no trace—imagine what kind of future these kids might someday create.
Theirs is a world I hope to grow old in.
Relephant: 
Author: Zipporah Lomax
Editor: Khara-Jade Warren
Images: Author's own