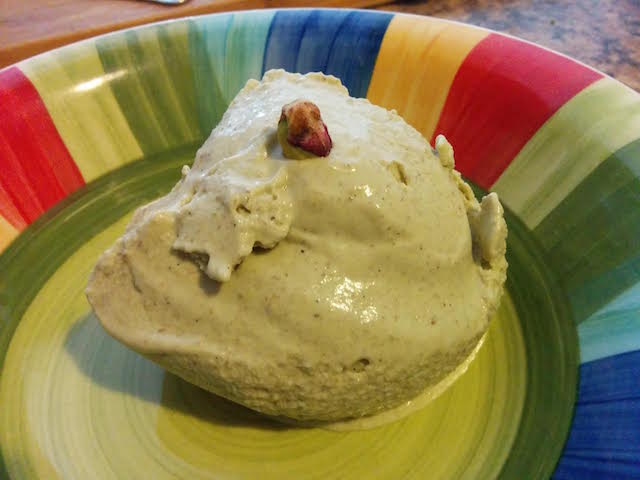 Desserts don't need to be unhealthy and full of artificial sugars.
In fact, I'm a firm believer in that they can always be made in a healthier way that is both tasty and nourishing.
My favorite way to make desserts more nourishing is to add some greens to them.
Even though this pistachio ice cream recipe is filled with greens and is dairy, gluten, egg and refined sugar-free, it's still just as tasty.
~
Pistachio Vanilla Ice Cream
~
What you'll need:
Ice Cream maker (or container/freezer)
800ml coconut cream
2/3 cup pistachio's
2 vanilla beans
10-11 medjool dates
5 leaves of dandelions
~
Method:
Blend everything together and then put in ice cream maker—follow the maker's directions.
If you don't have an ice cream maker, place the ice cream in a container and put it in the freezer, stirring it up about every 30 minutes until it resembles the consistency of ice cream.
Enjoy!
~
Relephant Read:
~
Author: Cristina Cavalieri D'Oro
Editor: Alli Sarazen
Photo: Author's Own