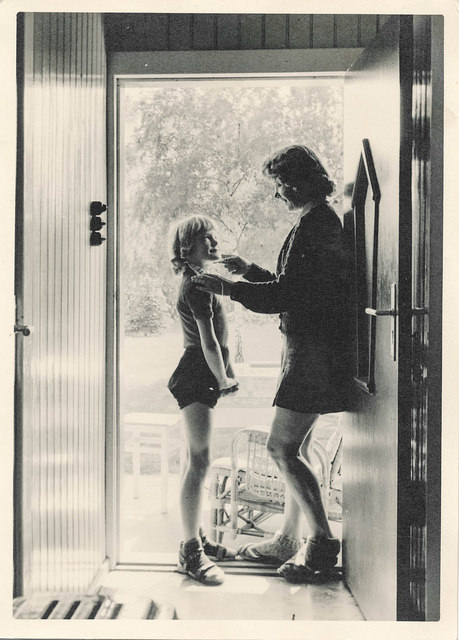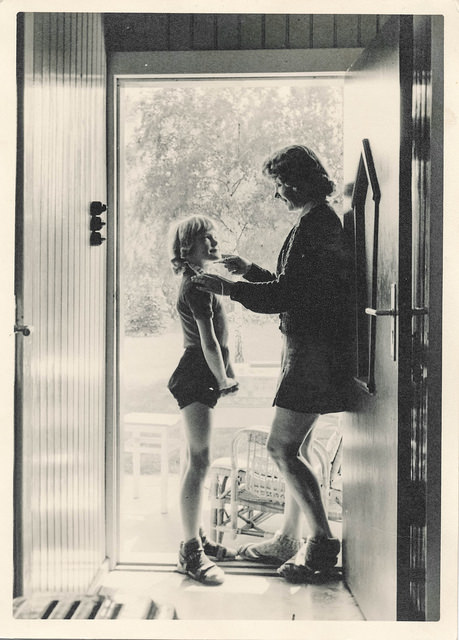 "Our mothers remain the strangest, craziest people we've ever met." ~ Marguerite Duras
The biggest lesson about being a mother I've learned is that it is not possible to be a good one—ever.
Every day I fail—I succeed too, but it is my failures that I remember the most.
Each morning I wake up with the intention to be better mother than I was yesterday, but then reality happens and all of my hopes are dashed.
It's 9:00 a.m. and they are bickering because the youngest one took something from her older sister—goldfish crackers scattered on the floor and yesterday's chocolate ice cream still on their faces.
I've heard the name "momma" one thousand times already when all I do is long to hear another adult say my name.
I find myself sitting in a pool of bitter frustration—and I blame myself.
I love my children with a part of my soul that I can't even accurately describe, except to say that without them—I wouldn't be myself.
But, I am not a good mother.
I get upset and find myself frustrated because, god forbid, my kids actually act like children.
I raise my voice and yell on my best days and I banish them to their rooms on my worst—either way I end up crying because I feel like I am failing them.
I look at their tiny, perfect faces absorbing everything that I am doing and saying—I wishing that I could be the good, perfect mother they deserve.
In my imagination she is someone who never yells or swears. She's always rosy and calm—she doesn't ever have wild hair or salt on her lips from margarita nights.
The daydream mother kisses her children when they are upsetting her because she knows they will only be children for so long.
She never has to make sure her kids are wearing underwear before they leave the house and will always know where their shoes are. She won't have to teach lessons on why they can't poop outside in the lawn or smell a piece of clothing to decide if it's worth washing or not.
But then I wake up and realize that I have no chance at being this kind of mother—ever.
The truth of it is—I sometimes don't know how to be a mother.
I have a huge heart and an innate desire to care for others. I am usually found pushing a child on a swing at a park who isn't my own, because mine are running wild (probably without clothes) and when a little boy comes over and asks for an underdog, I just can't say, "no."
I like taking care of others—I'm good at it.
I enjoy doing special things for the people I love and strangers too. I attempt to balance being a people pleaser with my own needs—it makes me happy to be able to make others smile.
But a mother? With my own children, who live with me almost all the time, I sometimes wonder if I am doing anything right.
There is no rule book on how to be a good mother, despite how many books we may read about the subject.
Being a mother is like being thrown onto the front lines of combat with no training. Not only do we have to corral the crowd and prevent disasters, we are responsible for teaching our little people how to be successful adults—and it's an exhausting job.
But, I've realized—I won't ever be a good mother and I am okay with that.
Instead, I've learned that I am a momma.
I am tough love and the comfort of a sweet embrace. I am honesty—maybe I can't teach my daughters how to be good mothers but I can teach them how to be real—and maybe that's even better.
If I am stressed, I tell them that momma just needs some time alone to herself. If I am frustrated and yell irrationally (because we all do it sometimes) I tell my oldest that I am sorry I was a b*tch and that I shouldn't have done that.
Maybe good mothers don't swear, but mommas are always real. We know that sometimes we have bad days, sometimes we do get stressed out and sometimes we wish we weren't mothers at all—at least for a few hours.
Every day my girls break my heart. Not because I had to wash toothpaste off the wall or find out where my youngest has hidden the cat, but because when I hold them close, my love for them overflows through the tears in my eyes.
My only hope is that someday when they are grownup, they will remember momma and my love for them. They will appreciate my apologies and owning my sh*t when I wasn't perfect and they will idolize the way I never gave up.
I hope they will remember faerie lunches in the sunshine and splashing in the pond until we were soaked with laughter. I hope they will remember helping a snake cross the road and the way that we cuddled in front of the fire—making s'mores in the dead of winter.
But, most of all, I hope they will always know—I loved them the best I could.
~
Relephant read:
~
Author: Kate Rose
Editor: Ashleigh Hitchcock
Photo: flickr