Being a teacher at the Denver Waldorf School is one of the most incredible and rewarding jobs I could have ever imagined.
I guess the best things in life are often stressful, nerve racking and can make you question your sanity at times. However, I cannot imagine a better job for myself.
Here are some of my reflections, after week one—specifically in regard to times of day:
10 times a day, I thank the universe for helping me realize my passion to teach.
9pm bedtime. (It's the new midnight.)
8 times I question my career choice—teaching is so hard!  (Then, back to #10.)
7 bites of lunch—if I'm lucky.
6 (on average) concerned parent emails. "It's not about the number of students in your class, it's about the number of parents you can handle," they said. (They sure were right.)
5 sleepless nights. (Every week night.)
4 times I'm called "Mom." It's precious when this happens.
3 is my new favorite number. Dismissal time, obviously.
2 times I get a chance to use the bathroom. (And then it's a sprint!)
1 (at least) love note or picture from a student—they adorn every spare inch of my fridge.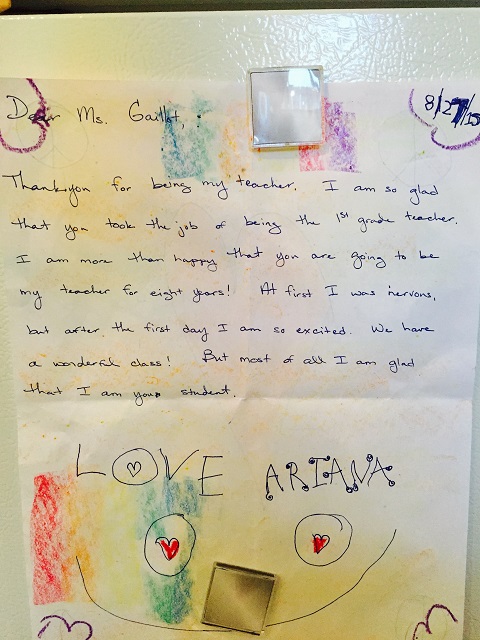 Best wishes to all the school teachers, starting their new year!
.
Relephant:
.
Author: Brittney Gaillot 
Editor: Yoli Ramazzina
Photo: Flickr/lostintheredwoods; Author's own.