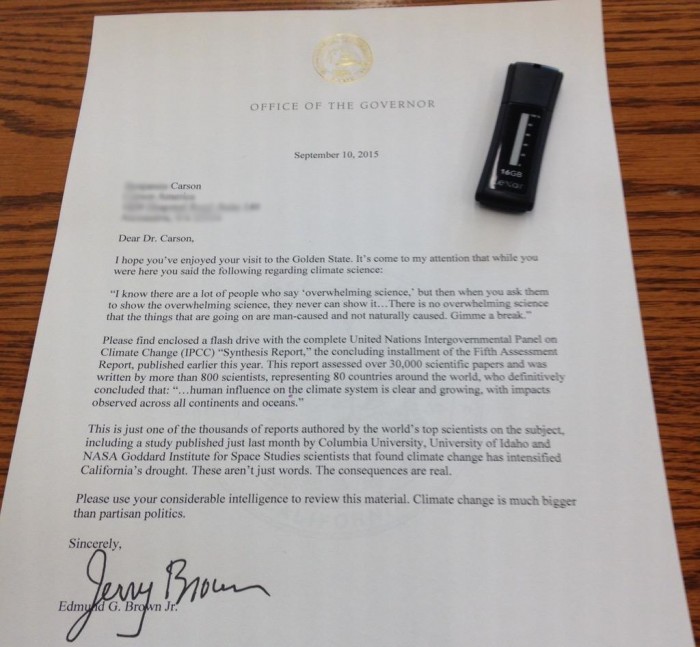 Awesome response (i.imgur.com)
The letter recipient is a leading candidate for President.
Bonus wow, from a recent New Yorker profile:
Political correctness, Carson says, is used to keep conservatives from invoking slavery or Nazism, both of which he cites freely. ("Obamacare is really, I think, the worst thing that has happened in this nation since slavery"; "We live in a Gestapo age.") He wonders if Obama will cause the elections to be cancelled: "He's sitting there saying, 'These Americans are so stupid I can tell them anything.' " Trump, the businessman, tells Americans how the financial system is rigged against them. Carson, the brain surgeon, tells them how they are being denied knowledge. It doesn't seem to matter that he is a man of science who does not believe in evolution and has called climate change "irrelevant": he is an ideologue with the trappings of a technocrat.
It's an insult to the very real and ongoing reality of slavery and to the Holocaust. He may not like Obamacare (many of the ideas in it were initially conservative), but to say it's like living in Nazi Germany, or that it's akin to slavery? Nothing like. I don't care for political correctness, but this is the other extreme: playing fast and loose and casual with history and reality.