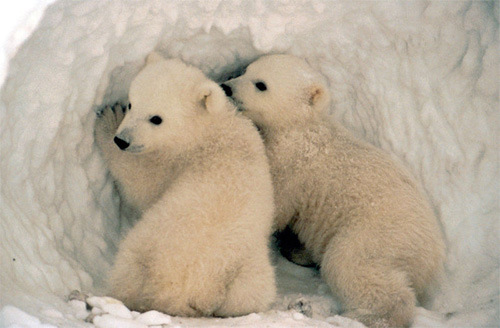 Environmental activists are rejoicing today, following a surprise announcement that Shell has suspended its drilling in the Alaskan Arctic.
In response to the news, Greenpeace UK executive director John Sauven said:
"Big oil has sustained an unmitigated defeat. They had a budget of billions, we had a movement of millions. For three years we faced them down, and the people won.
"The Save the Arctic movement has exacted a huge reputational price from Shell for its Arctic drilling program. And as the company went another year without striking oil, that price finally became too high. They're pulling out.
"Now President Obama should use his remaining months in office to say that no other oil company will be licensed to drill in the American Arctic."
In the face of ever-increasing opposition, Shell spent $7 billion at an exploratory drill in the Chukchi Sea, 80 miles off the Aslaskan coastline. However, it has yielded unprofitable yields in either gas or oil and shareholders have been getting extremely nervous about the costs and their plummeting share price.
Environmental groups have been campaigning vociferously against Artic drilling, claiming it would lead to increased greenhouse gases and further endanger the future for Artic seals and polar bears.
Oceans Program Director at the Center for Biological Diversity, Miyoko Sakashita, responded to the announcement with pleasure:
"Polar bears, Alaska's Arctic and our climate just caught a huge break. Here's hoping Shell leaves the Arctic forever."
However, with estimates that up to 26 billion barrels of recoverable oil are there to be mined, along with support from Alaskan officials and business leaders, Shell are reluctant to declare a full abandonment of their Alaskan plans.
In announcing the news, Director of Shell Upstream Americas, Marvin Odum said:
"Shell continues to see important exploration potential in the basin, and the area is likely to ultimately be of strategic importance to Alaska and the U.S.However, this is a clearly disappointing exploration outcome for this part of the basin. Shell will now cease further exploration activity in offshore Alaska for the foreseeable future."
But industry analysts are speculating that Shell might be privately leaning in favor of fully ending Artic exploration. Speaking to the BBC, Stuart Elliott from energy information group Platts said:
"It is possible that Shell might almost be relieved as they can stop exploration for a legitimate operational reason, rather than being seen to bow to environmental pressure. With the oil price around $50 a barrel, it was a risky endeavour with no guarantee of success.
"You could argue that this has been bad for Shell's reputation and it wouldn't be a big surprise if they abandoned Arctic drilling altogether."
So, today sees a happy reprieve for the polar bears and some encouragement for environmentalists to keep the pressure up. Hooray!
~
Sources:
~
Relephant read:
~
Author: Hilda Carroll
Editor: Khara-Jade Warren
Photo: BeingMyself/Flickr
~