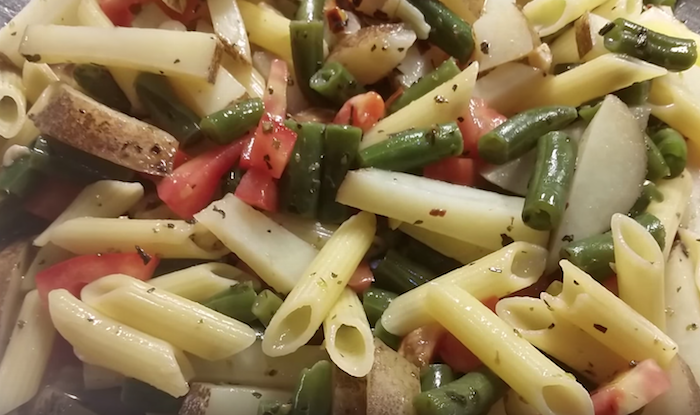 When I was a little girl and my mother was in the kitchen cooking I would tell her I wanted to learn how to cook.
"Just watch," she'd say, seeming to shrug me off.
But I didn't want to "just watch." I wanted to get my hands on the food. I wanted to be involved and to do what she was doing.
"Mothhhher….please?"
But she never wavered.
"Just watch."
Being a self-centered little girl who wanted what she wanted when she wanted it, my mother's response made me very unhappy.
"This proves that my mother doesn't love me," I'd say to myself. "She won't teach me to cook. She's mean."
Oh, how we develop stories about our mothers and oh, how I developed a story about mine. How I relished that over time more and more stories would accumulate in which she would become the Bad Mother while I was, of course, the Innocent Child.
Ultimately the "Just Watch" story would join a lifelong motif of abandonment, rejection and condemnation which made for great sessions in the therapist's office.
And then…
I had my eyes opened. I learned the truth about why, when I told my mother I wanted to learn how to cook she would say, "Just watch."
I learned that It wasn't at all because she was being mean. It wasn't because she was rejecting me or condemning me or didn't want me around. It wasn't any of that. In fact, I learned, not from a therapist or from a support group or even from meditation, but from The New York Times of all places, that to my mother, an Italian immigrant born in Rome, saying "just watch" was the opposite of all that.
To her, "just watch," was how people in Rome taught each other to cook or, in Italian "all'occhio," meaning, "by the eye." More than likely that is how my mother herself learned how to cook.
By the eye.
So, while the self-centered little girl in me was pilloring my mother for telling me to "just watch," my mother was actually giving me, in the only way she knew how, exactly what I wanted.
And to think, after she died, I would have the audacity to "forgive" her. Just watch me being spiritually arrogant.
I had a conversation with my husband recently about how self-centered children are.
"When I was a child," I told him, "I wanted the world delivered to me in a particular package and if it didn't come in exactly that package everybody around me was bad or plain wrong. Even if they weren't bad or plain wrong I could tell myself a story about them to make them that way so that I could be right about them—and that story would dig deep—and I would end up believing the story instead of the reality for the rest of my life.
When I read the article in The New York Times and the tiny phrase "by the eye" popped out at me, more than my eye was opened.
My mind and my heart was opened as well.
The ironic thing is that, were my mother here today and were I to have the chance to tell her about this and to say to her, "Mom, I was wrong all along. I'm so sorry. Please forgive me," she'd probably say, "It's all right, Melanie, you were just a little girl."
And then we'd go into the kitchen and cook together where I'd be happy to "just watch."
Here's one of my mother's favorite pasta dishes, which I learned how to cook in the only way she knew how to show me—by the eye:
1. Heat about two tablespoons of olive oil in the bottom of a large frying pan. Let it get a little bit hot and add two cloves crushed, fresh garlic and about one tablespoon each dried oregano and dried basil and one teaspoon dried red pepper flakes. Turn the heat down very low and let it cook until the herbs bloom in the oil.
2. Put a pot of water on to boil the ziti and while you're waiting for the water to boil cut a whole baking potato into finger size pieces the same size as the ziti.
3. Turn the heat up on the frying pan for just a minute (being careful to not overcook the herbs) and add about two handfuls of frozen cut up string beans to the frying pan with the herbs. (When you put the frozen string beans in the pan the water will come out of them quite nicely.) Put the lid on the pan and cook for about a minute. You really just want the string beans to be thawed and warmed up, not "cooked" so that's why it's just for a minute.
4. When the pot with the water comes to a boil add the ziti and the potatoes at once and cook until the pasta is al dente. (For me, depending on the brand of pasta, it's usually about eight to nine minutes.)
5. When the pasta/potatoes are done, just before you throw them in the colander to drain off the water, (don't rinse it—just drain it), take a one cup sized measuring cup or one cup sized ladle and spoon about two scant cupfuls of water from the pasta/potatoes pan into the frying pan. (At this point you want the frying pan to be hot so that when the water hits it it sizzles.) Stir all the herbs and the string beans together into a kind of soupy sauce and let the sauce cook down so that you have just enough to mix into the pasta.
6. Toss the drained pasta/potatoes into the frying pan with the herbs and the string beans and add one fresh tomato that has been cut up into bite size pieces and salt to taste. Turn off the heat and toss the whole thing together. Remember, you don't want to cook the string beans or the tomatoes, you just want them warmed up.
 Mangia!
Relephant Read:
~
Author: Carmelene Siani
Editor: Travis May

Photo: Author's Own