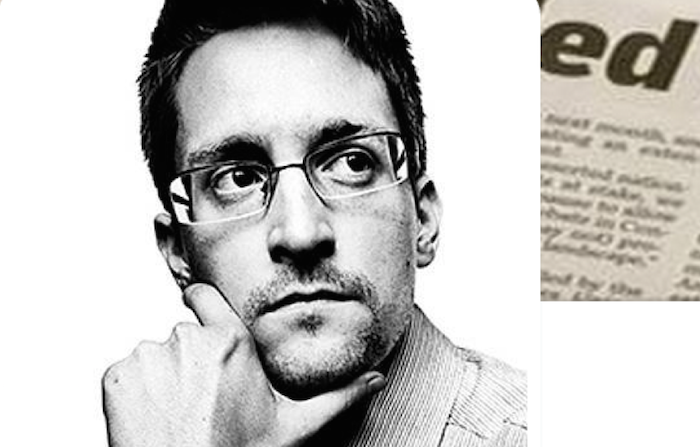 Beloved, or infamous, (depending on who you ask) whistleblower Edward Snowden joined Twitter today and the twitterverse is in a tizzy.
Snowden, who leaked classified information obtained in his position with the NSA shed light on global surveillance over-reach operations carried out by the U.S. government is currently living under asylum in Russia.
An hour ago he went from 50,000 followers to 100,000 in about five minutes and is over 200,000 now and climbing.
Among his early followers is Neil deGrasse Tyson, the world's most recognizeable physiscist who starred in the reboot of Carl Sagan's Cosmos last year on Fox.
He recently tweeted @Snowden saying:
Ed @Snowden, many call you Hero, others Traitor. Whatever else you are, you're a Geek to me. What do you say to those labels?

— Neil deGrasse Tyson (@neiltyson) September 29, 2015
Earlier Tyson tweeted:
And, Ed @Snowden, glad to see the long exile hasn't affected your sense of humor. Staying busy? — Neil deGrasse Tyson (@neiltyson) September 29, 2015
To which Snowden replied:
.@neiltyson Surveillance never sleeps, and secret projects @FreedomofPress are keeping me busy, but I still find time for cat pictures.

— Edward Snowden (@Snowden) September 29, 2015
Here are some other early tweets to the new Snowden account:
.@Snowden I know Americans are split between seeing you as a hero & villain but as an Arab American Muslim I want to tell you – thanks.

— Hend (@LibyaLiberty) September 29, 2015
Ed @Snowden's Twitter bio: "I used to work for the government. Now I work for the public." http://t.co/58HvRciKHF pic.twitter.com/2buQi9mGXv — The Intercept (@the_intercept) September 29, 2015
Snowden's ability to participate in the debate he started – rather than sitting incommunicado in a US cage for decades – has been crucial.

— Glenn Greenwald (@ggreenwald) September 29, 2015
Ha! @snowden is only following one Twitter account so far: @NSAGov, which is not (officially) following him back. https://t.co/5gLZp3g0qK — Dan Froomkin (@froomkin) September 29, 2015
Welcome to twitter @Snowden #StayVigilant https://t.co/nGE6WRZAe5

— Jesse Ventura (@GovJVentura) September 29, 2015
Follow @Snowden on Twitter to join the fun!
~
Follow elephant on Twitter:
~
~
Relephant: