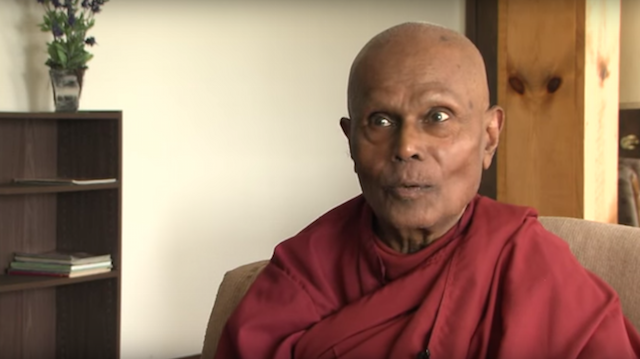 "This is a lonely path. You can not take even your husband or wife on the path. You have to walk yourself." ~ Bhante Gunaratana
Bhanta Gunaratana tells it like it is.
He tells us that meditation is a serious practice.
A lonely journey only we can walk alone.
But he also reminds us that we are all carrying a burden. We are suffering. We feel anxious and like we aren't enough.
Meditation is the most direct path to laying this burden down.
Bhante Gunaratana has practiced meditation for 50 years now. He knows from the inside out what it means to choose meditation as a selfless path. What it means to heal our own suffering so that we can find true empathy in meeting the suffering of others.
Every line in this short video is deserving of its own quotation marks.
Watch this video with intent and you will gain more understanding about why we might choose to walk the meditation journey:
~
Relephant Read:
~
Author: Ruth Lera
Editor: Toby Israel
Photo: Youtube
~