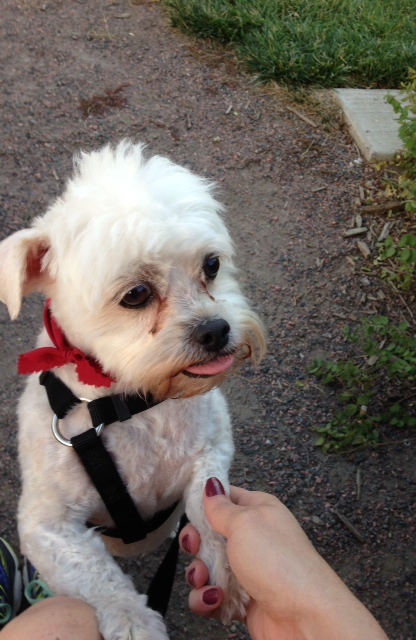 Government is not cool.
In between Parks and Rec episodes and presidential debates, people grab coffee and commiserate about embarrassing public officials and policies.
College graduates gravitate toward business and technology and steer clear of the public sector. These days, those with a passion for social justice run as far away from the government as possible.
I love public service. As a child, I became enamored with the Civil Rights Movement. As an adult, I studied and worked on the Peace Process in Northern Ireland. I was a Girl Scout, a volunteer, and the daughter of blue-collar government workers. I listened to U2. I wanted to be just like Bono. I went to school for public service. Yes, there is a degree in this. It's not a law degree. It's a Master's in Public Administration. I loved every second of it. It filled my heart with boundless hope.
I work for the City and County of Denver. Everyday I work with the people who pave your roads, pick up your trash, plant flowers in your parks, and care for stray animals. I am head over heels in love with these people. They are the best people I've ever worked with. They are not glamorous or well paid. They are the government, and local government is the public sector entity that holds the greatest impact over the tiny details of your day-to-day life.
We don't spend our days in contentious debates, political fights, or scandals, but we do talk about how to better allocate your taxpayer dollars based on data, how to improve your services, and how to preserve your safety. I wish you thought we were cool, but I know you don't.
Last year, I started a volunteer program with my colleagues at the Denver Animal Shelter. Every Thursday we jog shelter dogs. These days, volunteering is just about as unpopular as public service. No one has time. It's just not cool. When people come to adopt, I watch them and wave goodbye to the dogs I helped take care of. I let a piece of my heart go.
When the sunsets over Denver, I feel content that another day has passed and the city my colleagues and I hold in the palm of our hands is beautiful and at peace.
I am the untold story of government and I love and care about you more than you'll ever know. Thank you for letting me serve you; it's a dream come true.
Relephant:
~
Author: Melissa Field

Editor: Travis May
Photo: Author's Own