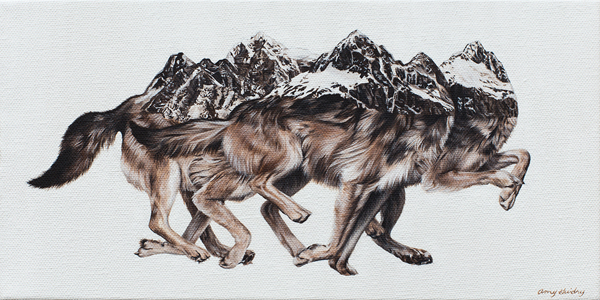 The premise of my series, "In Our Veins," is to explore the connection between all life forms and the cycle of life. Through a psychological, and sometimes visceral, approach, this series investigates our relationships to each other and to the natural world, as well as our role in the life cycle.
Throughout, it illustrates concepts such as life and death, survival and exploitation, and the interdependence and destruction of living and nonliving organisms.
Using imagery derived from dreams and free association, "In Our Veins" demonstrates these ideas in a surreal, psychologically-charged narrative.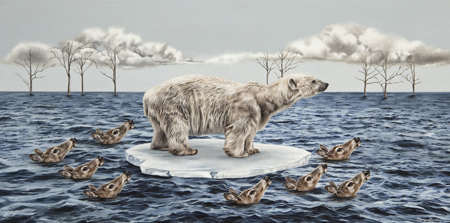 I have been interested in art and psychology since I was young. With Surrealism being the grand marriage of the two, I was naturally drawn to every aspect behind the movement. Over time my style became progressively more surreal, and I was looking to challenge myself both technically and conceptually.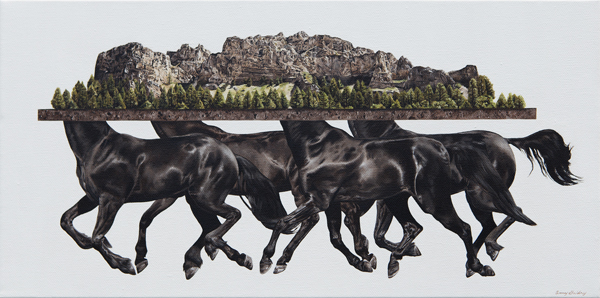 I've also been vegan for over 16 years, and while I had used my art to promote animal welfare previously, I was looking to take it to another level. It's an important issue for me, personally, but I also feel that it is a significant part of the future of our environment.
They go hand-in-hand.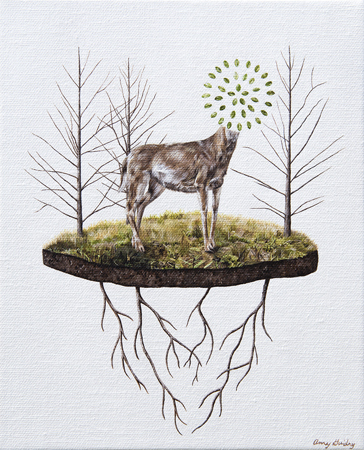 "In Our Veins" explores the connections between all life forms. This includes the interdependence of the human race with each other and with the rest of the animal kingdom, as well as the planet itself. One cannot exist without the other; therefore, it is of the utmost importance that we care for each and every living thing. Of course, I believe this is important not just for the survival of the planet, but out of a moral and ethical obligation as well.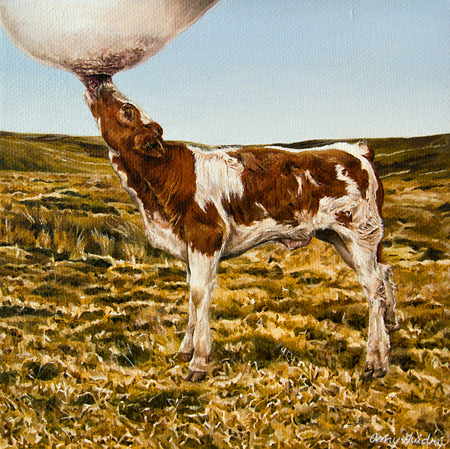 ~
Relephant Read:
~
Author: Amy Guidry
Editor: Toby Israel
Images: Artist's Own
~