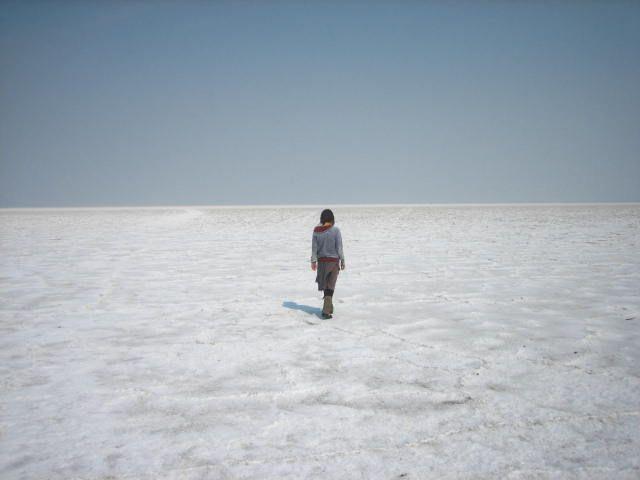 It's not always glorious.
Within the past month I've been robbed, bitten by a Latin American street dog, robbed again and given two days to vacate my living situation.
My feet are dry, cracked, split open and full of dirt that I can't soak out. My clothes are thin and torn. On my back, I carry a laptop that won't turn on, a digital book rendered useless by a warped screen and a water sterilizer that blinks red when I try to purify the seemingly-potable liquid that runs from the tap.
I could write a book on natural remedies for giardia, scabies, bedbugs, pink eye, and a dozen or so other unidentified parasites, bacterial infections and rashes. My legs are marked by five-year-old insect bites that, at the time, caused my feet to swell to a size larger than my shoes. At some point during the past year, I excreted an eight-inch-long roundworm.
I'm 30 years old, have about 400 dollars in the bank, don't know where I'm going to sleep tomorrow night and just began to question my lifestyle.
Don't get me wrong—I'm ridiculously grateful for all that I have and for all that I've experienced. However, this footpath of sunshine and rainbows that I've been following for the past few years has somehow morphed into an icy, unpaved mountain road, and in the present moment, I'm exhausted, vulnerable, lonely as hell and using all of my strength not to slip off of a steep cliff as I navigate the switchbacks.
I miss everyone, everywhere and everything all of the time.
Constantly saying "bye for now" breaks my heart. I value relationships more than you'll ever know. I'm constantly thinking about all the wonderful beings who have contributed joy to my life. I send my friends positive thoughts on a regular basis and sometimes tell them I love them before I go to sleep. I assume that they can feel and receive my energy. When they write, it brightens my day. When they don't for years at a time, I wonder if my friendships are stories that I've invented.
Yes, I know that it would be easier to move to a country that I can reside in indefinitely, to save a bit of money, to establish some sort of home base and to be a part of community, but I can't imagine living without the chaos of complete uncertainty to preoccupy me from dealing with the universe's larger schemes.
I truly believe that life is about joy, laughter, sharing, harmony and playfulness and, for that, I will circle the entire world until I find—or, throughout my process, create—a situation that resonates truth.
And, although it feels like it at times, I don't walk alone.
We may be few and far between, but the globe is pocketed by people who stretch conceptions of work and home—who travel without end, who volunteer for comfort and food, who build and co-create, who live and cook and share with strangers, who give when they have little and graciously take when they have nothing, who sing in the streets and learn circus tricks to carry on and who are completely vulnerable to the whims and generosity of others.
Perhaps you know someone a bit like me—someone who you can't keep track of, whose life you contemplate every so often, who may have played an important role in your life or, better yet, who still does.
If you wonder about somebody who wanders, let them know.
Although it may seem from afar that we spend our lives frolicking through fields of never-ending positivity, things usually aren't so simple. We question our choices—some more than others—and we thrive on your love and encouragement because oftentimes, you represent our sense of home and stability.
Temporary communities and fleeting familiar faces are not a substitute for honest words and support from those we care about. We certainly change on the road, but we are still ourselves at heart, so please reach out—write to us, dream with us and promise to hug us tightly when our paths cross again.
With lots of love,
A girl who wanders.
Relephant Read:
Author: Rachel Markowitz
Editor: Catherine Monkman
Photo: Author's Own