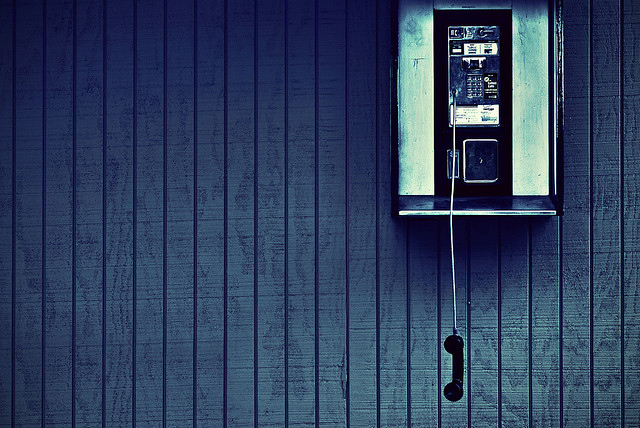 After reading this article, destroy all evidence of electronic device usage.
Okay, don't really destroy them. But turn off all electronic devices and put them out of sight. Unplug from the world and take the rest of the day off.
Use this day to rediscover and reintroduce yourself to your oldest and most loyal friend.
For me that's a fun-loving, hard working and spontaneous gentleman named Adam (that's me)! I am spending the day with him and only him—no distractions.
Disconnecting gives me a chance to recharge my batteries. I often go lay by a body of water and clear my mind. I erase all the thoughts, pressures and responsibilities I have for that day because the truth is, they will be there tomorrow regardless of whether I take this break or not.
So I take it. I value it. I appreciate and let go of all the voices in my head telling me I need to be doing this or that.
I'm unplugged today. If you're looking for me, you've picked the wrong day. As my favorite motivational speaker Eric Thomas says, "You called the right number, but at the wrong time."
Tomorrow I can be found back grinding out my chaotic existence. I can be found rushing through my job, catching up on hobbies and pleasing the one I love.
Tomorrow you will find me refreshed and ready to approach life and all the challenges with renewed vigor.
However today it's just me. Doing this allows me to re-enter life with a renewed spirit of passion towards all things.
Today I will write straight from my heart. I will read it a dozen times because it fills me with joy and puts my mind at ease. Then I will lay by the beach and stare at the majestic ocean without a care in the world.
Disconnecting today will make us all appreciate the true essence of living in the moment. Do not devalue the day of disconnect. It is beneficial for our mental, physical and spiritual health. When we plug back in, we have a greater appreciation for all we do and everyone we care about.
Chaos, although often controlled, surrounds us at every turn. If it's not work, it's a hobby; if it's not a hobby, it's a passion; if it's not a passion, it's a loved one. From the minute we wake up until the minute we fall asleep, our motors are rolling.
We all need clothes on our back, food on the table and some form of income to pay our bills. If we're lucky enough, we also have a meaningful connection with a partner to help us enjoy life.
But there's something else we all need: a break. So let's take a disconnect day.
Let's unplug from the world and put all our aspirations on hold every now and then to enjoy the company of our most valued asset—ourselves.
Let's put our phones away. Let's distance ourselves from all electronic communication. Let's find a spot in this world where no one can interrupt the peace we so desperately need.
Days like this do not present themselves often. When they do, we need to take full advantage of them.
Instead of just a half hour to meditate, let's turn it into an entire day of pleasing just ourselves. Tomorrow we will be thankful we took this day to unwind, relax, and recharge our mind, body and soul.
Relephant read: 
Author: Adam Wilkinson
Editor: Nicole Cameron
Image: Fe Ilya/Flickr