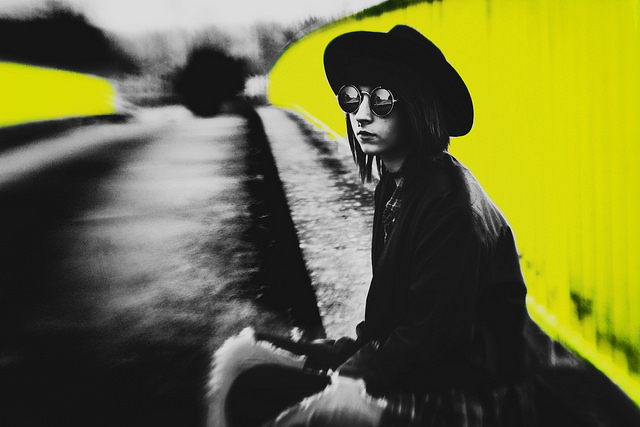 This morning I woke up in a funk for no particular reason.
I was uncomfortable with the less-than-happy feelings that wanted to come out from within me and I thought to myself how convenient it was that my partner was still asleep. With him right there, I wouldn't have to work very hard to find someone to else blame them on.
What is it about owning our own stuff that makes us want to squirm?
Instead of picking a fight and laying my punchy feelings on him, what if this morning I was able to do something a little different? What if I was able to do the exact opposite? What if I could tear a piece of my inner most softness out and place it in the palm of his hand? What if in my vulnerable state I could show him what my naked heart truly looked like?
After all, the thing most of us want to be known is not just what is displayed on our outside but the tenderness of our insides too. It is the stuff that is hidden underneath our skin that is often much more interesting than what lays on the surface.
It was the rawness of who I was this morning that caught me off guard.
Could I open up to this feeling and share it, rather than pulling away? I thought I would have to give it a try, because isn't it when we reveal our more subtle parts that we realize how similar we are?
This morning when I woke up in a funk, despite my good intentions, I left the house and my partner in a huff. I went outside into the approaching Winter with a louder-than-normal slam of the door and the biggest sunglasses on I could find. Old habits often do a crash and burn when they are on their way out and mine needed one final hurrah.
I pretended all day that it was the brightness of the sun that caused me to shield my eyes, not the fear of exposing my vulnerability. Protecting my humanity, I forgot that the tenderness deep down is mutual in all of us.
I have realized today that behind that intense mood of mine there was a yearning for love. There was a story that wanted to be written beneath my skin. A story of love radiating out and in from each one of my bones. My mood had just become a road block to it.
That is why tonight when I get home I am going to try again. I'm going to try to tear a piece of my softness out and place it in my partner's palms. When we want to grow in love for ourselves and others, it is not a time to be the warrior. It is a time to learn how to be the peace activist.
I plan to start this new vocation working with what is shaky inside myself first, with the thing this morning that caused my emotional weather to suddenly change; with the parts of me that still make me slightly wobbly when I see them.
What if this Winter, no matter what side of the bed I wake up on, I could learn to live from a place where tenderness and brilliance reside, the territory of my naked heart. The truth is, is that she comes in a variant of moods.
"Go ahead," I said to myself. "Show yours. I dare you."
If I could wake up everyday knowing the arms of love, wouldn't I? I think this just might be the way.
This coming Winter I want a deep connection so I'm taking off my sunglasses despite the changing weather—outside and within. Are you going to join me?
~
Author: Sarah Norrad
Editor: Katarina Tavčar
Photo: PHOTO VANOVA/Flickr