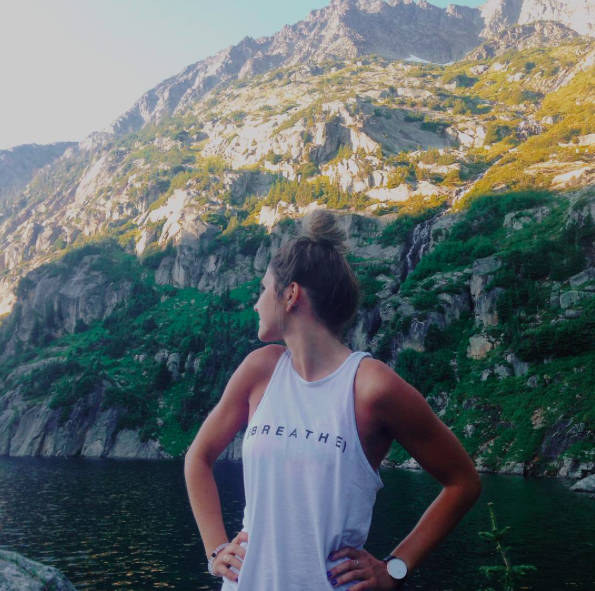 Lately it's been less about letting go, and more about learning and integration.
And by it I mean life, yoga and the self. It's really all the same.
So often in yoga, teachers say "let it go" or "on the exhale let all of it go."
I've said it many times in my own classes.
I used to think it was important not to grip to the stories of the past and carry all of our emotional baggage with us, thus being in this continual state of letting go.
Although I still think it's important to do this, there is something else of equal importance: sitting with what is, and courageously exploring all aspects of the self—especially the ones that we aren't particularly fond of.
Practices of self-inquiry such as yoga and meditation do not eliminate the experiences of anger, frustration or envy. They give us an opportunity to take the seat of the observer in our own experience.
They allow us to move into a space of accountability and self-responsibility to that which we are creating.
Most importantly, these practices offer us the choice to see which part of ourselves we are initiating our lives from.
We can ignore the parts of ourselves that we may not be especially fond of, or we can choose to lean into, listen to and learn from them.
When we only gravitate to the spaces that feel good, there's a disconnect, a lingering sense of incompleteness. That incompleteness dissipates when we openly welcome all aspects of the self—all parts need to be equally welcomed, seen and heard.
The moment that we do this, there's a deeper perceptual understanding and settling into our being.
Yoga and meditation don't change the challenges we encounter throughout our lives—but they do change the way in which we approach and navigate it. The more we sit with ourselves, the better we are able to understand the nature of the self. The more we understand the self, the better we are able to compassionately connect with those around us.
Sometimes the only thing we need to do is just be.
We don't have to know where we are going or have a crystal clear path in our minds eye.
What we do need to understand is that we have a choice, in each and every moment.
We have a choice to move intentionally. Speak intentionally. Live intentionally. And to even let go intentionally.
The journey never ends. Self-accountability and self-realization never ends.
We are not our stories, our minds or our bodies. But we are most definitely influenced by them.
We all have our unique stories, experiences and scars.
And excitingly so.
Welcome them. Lean into them. Hear them. See them. Learn from them—and then move from that place.
There is a radical shift when we allow everything to be as it is and welcome our entire selves here completely.
We are constantly shaping this world with our words, thoughts and actions.
As a collective we can co-create a more harmonious world. We can intentionally weave a world with more compassion and more cooperation when we take self-responsibility.
Remembering in each and every moment, we have a choice.
Author: Alexa Torontow
Editor: Renée Picard
Photo with permission from my friend Karolina Gnat