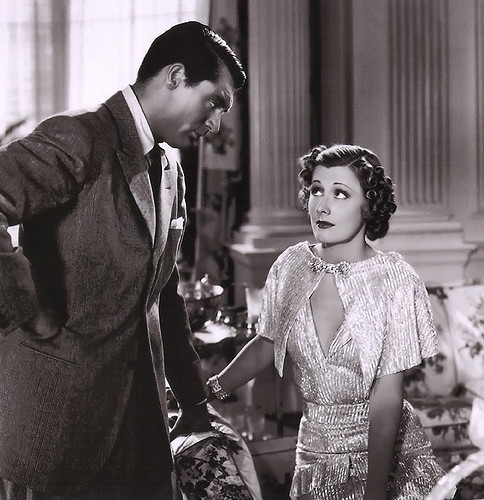 "Forget health clinics and gyms. Sex is the best cure. One great night of sex and your problems are gone."
~ Grace Jones
The best way for any couple to feel more emotionally and physically connected is to have amazing sex.
Sex really is everything—and when you've been together several years, have kids or just feel the stress of everyday life, it's easy to lose the sexual connection with the person we hold dear.
While it seems unclear who first coined the 30 Day Sex Challenge—it's making the rounds in bedrooms all across the globe.
This isn't about using sex to disguise problems, but it is about placing high importance on the physically connection that two people share.
Sometimes in relationships, the initial desire that brought two people together falls to the wayside as more "important" everyday issues arise with work, family, friends and finances.
In reality there is nothing more important than the physical connection we share with our lover. Period.
Not even our children.
While it may seem ludicrous to some, even parents have to make their marriage their first priority.
Children, while important, are only under our roof for a small percentage of the overall marriage, and if the relationship is left to die—what will life be like once the kids fly the nest?
Sex is the barometer for our relationships, and sometimes it's easier to just not deal with what is right in front of us.
As much talk as there is about soulmates and twin flames, the reality is, many of us get married or commit to long-term relationships for different reasons.
Maybe it was based on religion or culture.
Maybe it was socioeconomics or peer pressure.
Maybe it was just because we didn't think we deserved a great love.
Whatever the reason—facing the truth about our relationship is the most difficult thing we will ever do.
But, whether we have been married for several years—or have just lost that initial spark and desire, we can all benefit from having more sex.
When we are intimately connected with our lover, we feel more at peace and experience more overall happiness in our relationship.
Having more sex can make us feel more secure in our relationship, because the human bonding hormone oxytocin is released during sex.
As many of us begin the busy holiday season—consuming us with parties and to-do lists, let's take a challenge to properly ring in the New Year and with the our best relationship yet.
While we may shop till we drop, the greatest gift we can give our lover and ourselves this holiday season is one of love, intimacy and connectedness.
If we don't make time to nurture what is most important to us, then no one else will either.
Not everyone who is together is meant to stay together, but for many of us, we just need to kick-start reigniting the passion.
We need to remind ourselves why no one is ever really too tired for sex.
While sex may not be able to fix all our problems, it is worth a shot.
Sometimes we need to remember what is truly important, so we can let everything that isn't fade away.
After all—we all love sex, so why not engage in our favorite pastime?
And maybe, in the process, we can fall in love all over again.
30 Day Sex Challenge.
Day 1—Have sex at a time other than before bed.
Day 2—Have sex in a new position.
Day 3—Wear something different as foreplay.
Day 4—Surprise your lover with something out of the ordinary.
Day 5—Shower sex.
Day 6—Slow it down sex.
Day 7—Try talking (dirty, romantic—or both) to your lover during sex.
Day 8—Touch your partner in a way you never had before.
Day 9—Kitchen counter sex.
Day 10—Sensual massage before sex.
Day 11—Let him dominate.
Day 12—Let her dominate.
Day 13—Trade fantasies, try acting them out.
Day 14—Go parking.
Day 15—Have sex with all the lights on.
Day 16—Have sex in complete darkness.
Day 17—Middle of the night sex.
Day 18—Morning sex.
Day 19—Sex without penetration.
Day 20– Set the scene with candlelight and music.
Day 21—Start with a slow striptease.
Day 22—Incorporate a toy or food item.
Day 23—Kiss and lick your lovers body in a place you never have before.
Day 24—Plan a romantic night, dinner, dancing or a movie and then seduce one another.
Day 25—Full body massage before initiating sex.
Day 26—Chakra point alignment sex.
Day 27—Tell your lover what you love most about them while facing one another as a precursor to intercourse.
Day 28—Fuck.
Day 29—Undress one another, using your fingertips slowly against their skin.
Day 30—Stay up all night—or as long as you can, having sex.
"Sex is as important as eating or drinking and we ought to allow the one appetite to be satisfied with as little false modesty or restraint as the other." ~ Marquis de Sade
Relephant:
Author: Kate Rose
Editor: Ashleigh Hitchcock
Photo: flickr/Insomnia Cured Here