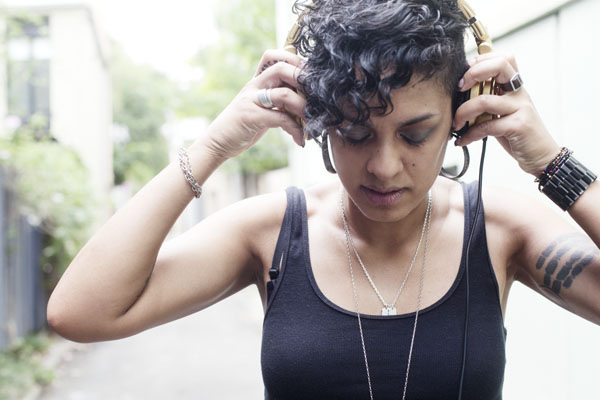 "When we die, we will turn into songs, and we will hear each other and remember each other." ~ Rob Sheffield
Song of the Year has always been my favorite award at the Grammy's. A gold-plated gramophone given specifically to writers just for putting their hearts out to the world, set to music.
The following are the best lines (in my opinion) from the songs and songwriters who have won this award over the past 20 years.
These words are the legacy these writers and performers leave behind. They are the words we sing in the privacy of our bedrooms, write in love notes to our partners, post as creative status updates and repeat again and again in our heads because we seriously just can't forget them.
And somehow, reading them alone—without music and melody—makes them even more raw and energizing and poetic:
1996 Seal, "Kiss from a Rose" (Seal)
"You became the light on the dark side of me. Love remained a drug that's the high and not the pill."
1997 Eric Clapton, "Change the World" (Gordon Kennedy, Wayne Kirkpatrick, Tommy Sims)
"If I could be king, even for a day, I'd take you as my queen, I'd have it no other way. And our love will rule, in this kingdom we have made. Till then I'd be a fool, wishin' for the day."
1998 Shawn Colvin, "Sunny Came Home" (Shawn Colvin, John Leventhal)
"She says days go by I'm hypnotized. I'm walking on a wire. I close my eyes and fly out of my mind, into the fire."
1999 Celine Dion, "My Heart Will Go On" (James Horner, Will Jennings)
"Love can touch us one time, and last for a lifetime. And never let go till we're gone."
2000 Santana featuring Rob Thomas, "Smooth" (Itaal Shur, Rob Thomas)
"And if you said this life ain't good enough, I would give my world to lift you up. I could change my life to better suit your mood."
2001 U2, "Beautiful Day" (Adam Clayton, David Evans, Larry Mullen Jr., Paul Hewson)
"You're on the road, but you've got no destination. You're in the mud, in the maze of her imagination."
2002 Alicia Keys, "Fallin'" (Alicia Keys)
"How do you give me so much pleasure and cause me so much pain? Just when I think I've taken more than would a fool, I start fallin' back in love with you."
2003 Norah Jones, "Don't Know Why" (Jesse Harris)
"My heart is drenched in wine, but you'll be on my mind—forever."
2004 Luther Vandross, "Dance with My Father" (Richard Marx, Luther Vandross)
"If I could get another chance, another walk, another dance with him, I'd play a song that would never ever end. How I'd love love love to dance with my father again."
2005 John Mayer, "Daughters" (John Mayer)
"Oh, you see that skin? It's the same she's been standing in, since the day she saw him walking away. Now she's left cleaning up the mess he made."
2006 U2, "Sometimes You Can't Make It on Your Own" (Adam Clayton, David Evans, Larry Mullen, Paul Hewson)
"We fight all the time, you and I, that's alright. We're the same soul. I don't need to hear you say that if we weren't so alike you'd like me a whole lot more."
2007 Dixie Chicks, "Not Ready to Make Nice" (Emily Robison, Martie Maguire, Natalie Maines, Dan Wilson)
"Forgive, sounds good. Forget, I'm not sure I could. They say time heals everything, but I'm still waiting."
2008 Amy Winehouse, "Rehab" (Amy Winehouse)
"I'd rather be at home with a Ray. I ain't got seventy days. 'Cause there's nothing, there's nothing you can teach me, that I can't learn from Mr. Hathaway."
2009 Coldplay, "Viva la Vida" (Guy Berryman, Jonny Buckland, Will Champion, Chris Martin)
"One minute I held the key, next the walls were closed on me. And I discovered that my castles stand upon pillars of salt and pillars of sand."
2010 Beyonce "Single Ladies (Put a Ring on It)" (Thaddis Harrell, Beyonce Knowles, Terius Nash, Christopher Stewart)
"I need no permission, did I mention. Don't pay him any attention. Cause you had your turn and now you gonna learn what it really feels like to miss me."
2011 Lady Antebellum, "Need You Now" (Dave Haywood, Josh Kear, Charles Kelley, Hillary Scott)
"Guess I'd rather hurt than feel nothing at all."
2012 Adele, "Rolling in the Deep" (Adele Adkins, Paul Epworth)
"Think of me in the depths of your despair. Make a home down there, as mine sure won't be shared."
2013 Fun featuring Janelle Monae, "We Are Young" (Nate Ruess, Jack Antonoff, Jeff Bhasker, Andrew Dost)
"So if by the time the bar closes and you feel like falling down, I'll carry you home tonight."
2014 Lorde, "Royals" (Joel Little, Ella Yelich-O'Connor)
"And we'll never be royals. It don't run in our blood. That kind of lux just ain't for us, we crave a different kind of buzz."
2015 Sam Smith, "Stay with Me" (James Napier, William Phillips, Sam Smith)
"Why am I so emotional? No, it's not a good look, gain some self-control. And deep down I know this never works, but you can lay with me so it doesn't hurt."
Author: Nicole Cameron
Image: Audio technica/Flickr