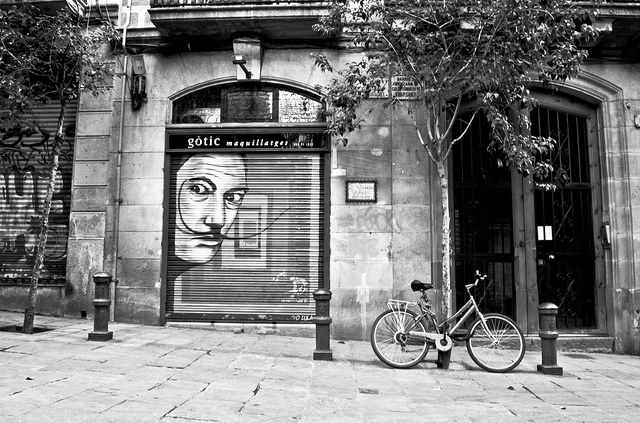 I'd like to sit on a window ledge with you.
Noticing the rhythm of your breath
and all the spaces in between;
it's only proper
to appreciate you
like music.
I'd like to take a walk with you.
Walk anywhere with you;
bathed in moonlight
in Massachusetts
and then have omelettes in California.
I'd like to tango with our tongues,
in a foreign land
or two.
Slow dancing on sand
as the surf bites the shore.
I'd like to spill myself in you.
Shatter all my fears
as I tremble in blue;
breathe you in
as I exhale with your
percussion and ecstasy.
I'd like to gaze into your eyes.
Catch your smile
when you're not smiling.
Catch your breath
as you make me lose mine.
I'd like to make movies with you.
Be in a dark theatre
with you.
In the furthest back row,
scissor legged and,
I would like to climb trees
with you.
To rise to Dali skies
and ocean blues.
Go around the world and
count mariposas
with you.
I'd like to drink grapes and
play music with you.
Echoing Chopin and
George Sand
in Valldemossa
with you.
A private concert,
your body
is my instrument;
your mouth
"there"
when we start foreplay.
I would like to get lost with you
melt away time and clocks.
You gave me Salvador's brushes
by that window,
on that train ride
and I have become more brave.
More whole,
with you.
~
Author: Xiren Wang
Editor: Travis May
Image: Flickr/David ohr Bueso