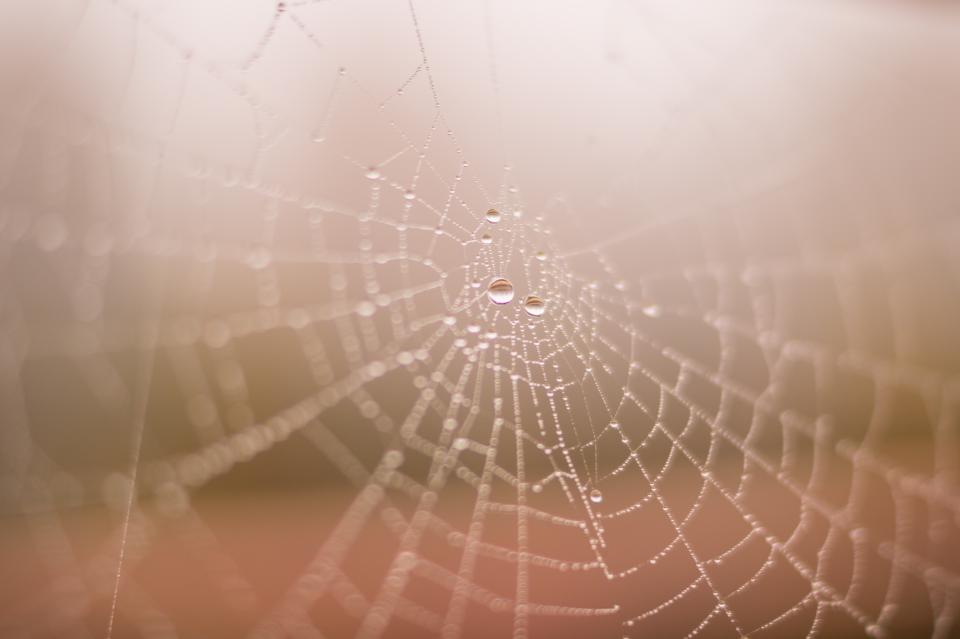 Your net is tightly woven
Spindles like a spider web
Transparency is in the eye of the one who holds it
And it remains a web
For as long as you hold on
For it has spun it's spindle many years in the making.
Shame
Guilt
Betrayal
Emptiness
And a real love, unknown
All spun together entwined
Held captive.
For some reason yet to be discovered
For safety, feels content
Content to stay the same
Things unchanging
Dawn to dusk
Dusk to dawn
Until
One day
The spider doesn't wake.
He lays still attached to a single thread Things left unspun
The tightly knitted web remains a mystery For seconds, minutes, a day, a week
A while
And safety begins to feel different. Transparency fades and the net slowly unravels
In all its Beauty
Loose layers
Fall into place
Ever so slowly
Change has began.
And the safety that once was held onto is now
Let go
And life takes place
And all that was captured and possessed in the web
Is released.
Breath awakens
And just then
At the moment
As a new breath has been inhaled deeply The spider falls to the ground
And my soul
Is free.
Author: Ella Langer
Editor: Renée Picard
Photo: Skitter