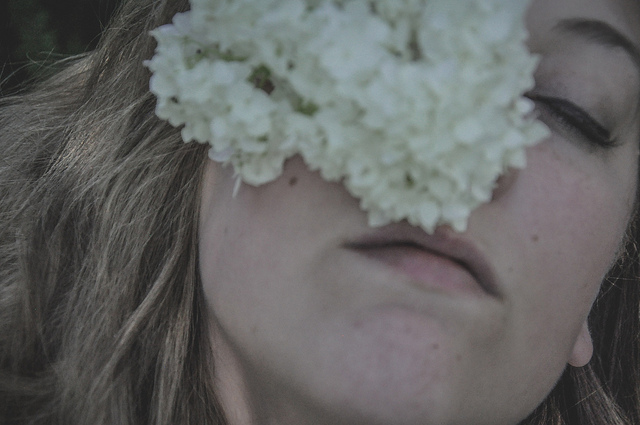 My heart is waking up, stretching, and getting in touch with her succulent softness again.
I have spent so many years being ashamed at my tender-heartedness, often thinking it made me weak and annoying, but as shame begins to melt away in the golden light of the sun—I'm owning my softness, more and more, with each breath I take.
These days, it is not hard to bring me to tears. I feel tender, raw, stripped down to the bone, and my juicy heart spills out onto my sleeves in the most inconvenient moments. I swear, a fierce breeze could easily rip me right open, like a thin piece of lace, but for the first time ever—it doesn't scare me.
I have never felt so stunningly alive in my life.
I'm facing my vulnerability, owning my tenderness, and finding jewels in my tears.
I'm holding space for myself.
I'm slowing down, pausing patiently between my breaths, and unfolding the silken, gauzy magic that's been hiding in my heart.
Join me.
Let's clear an entire evening, fall into our own arms, take a break from all the sh*t we need to do, and listen to these sweeping, wistful songs under the warm glow of candlelight.
Yes, let us unravel the glittering threads of our softness, exhale, and honor the tenderest, tear-stained places inside us—the ones that whisper and ache.
Because in the softest spaces of vulnerability, the most jaw-dropping magic happens.
Be ready for a fresh wave of healing tears, as these songs pour into you like the gentlest rain and set you sweetly, subtly free.
Falling, Catching by Agnes Obel.
Wolves by Down like Silver.
Dreamer by Adna.
Blood by The Middle East.
Waking Dream by Natalie Walker.
Threnody by Goldmund.
Small Hands by Keaton Henson.
You and Me by You + Me.
When We're Fire by Lo-Fang.
Song for Zula by Phosphorescent.
Wings (acoustic) by Birdie.
Author: Sarah Harvey
Editor: Catherine Monkman
Photo: Holly Lay/Flickr