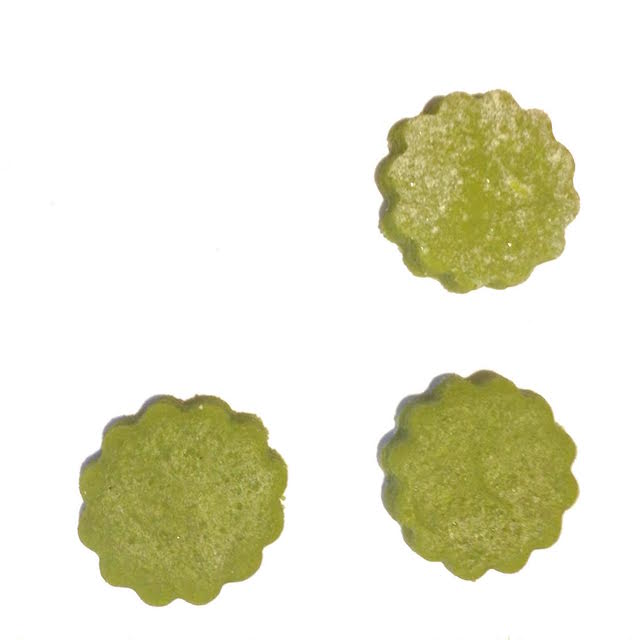 Eight years ago, my doctors told me I needed to increase my calcium intake.
Not being a huge fan of supplements, which can be hard to digest, and being sensitive to dairy products, I had to think of alternative sources—leafy greens, figs, molasses, calcium-rich nuts, seeds and grains—and make sure that I had enough vitamin C in my diet to help absorb the calcium.
Spring was approaching right around the time I was starting to incorporate more of these foods into my diet. It was still a little chilly outside, so drinking lots of green juice did not sound appealing. Comforting foods like breads, cookies and muffins sounded good, but they were not a good source of calcium.
So I had to get creative.
I have always loved to bake. My Nana taught me how to bake at an early age, so after many years of baking, I find the usual repertoire of recipes boring. Baking has become a chance to experiment with ingredients, flavors and colors. It is an inventive creative process to incorporate nutrient-rich ingredients into my diet in a sweet and exciting way.
I began to play around with the excess green pulp that was left over after juicing and blending greens. My first attempt at a calcium-rich sweet treat incorporated pureed kale and molasses into a basic pancake mix. It wasn't bad, but when I needed something I could pack and eat on the go, it wasn't the best solution.
I started to experiment with different bar and cookie ideas—basic sugar cookies have always been a personal favorite. I tried mixing greens into a sugar cookie mix, but that didn't work so well. Ground nuts and seeds like almonds, pistachios, pumpkin and hemp seeds easily blended into the mixture and gave it a great texture. Not to mention I could add chopped figs—yummy.
As friends noticed my "green" food, they laughed at first, but then as they began thinking about how to create healthier treats for their children that did not include artificial food coloring, they didn't think my green food was quite as funny. That year, a friend asked me to create a cookie that was green for St. Patrick's Day and didn't use food coloring.
This is what I came up with:
Vegan Vanilla Matcha Shortbreads
Ingredients
1 teaspoon Neilsen-Massey vanilla bean paste
2 teaspoons Matcha powder
3 tablespoons Smart Balance light flaxseed vegan butter
1.5 cups Fresh Market gluten free vanilla cake baking mix + extra for rolling
0.5 teaspoon sea salt
Instructions
Mix vanilla bean paste, matcha powder, vegan butter and sea salt in a food processor until the mixture is creamy and smooth in texture.
Slowly blend in baking mix until a stiff dough forms. The dough should resemble clay in consistency.
Refrigerate overnight. Roll with some extra flour to prevent sticking. Use your favorite shaped cookie cutter to shape cookies.
Place on a baking tin lined with parchment paper. Bake at 275 degrees for 15 minutes or until firm to the touch.
~
Author: Jane CoCo Cowles
Apprentice Editor: Esther Fiore / Editor: Toby Israel
Image: Author's own
~