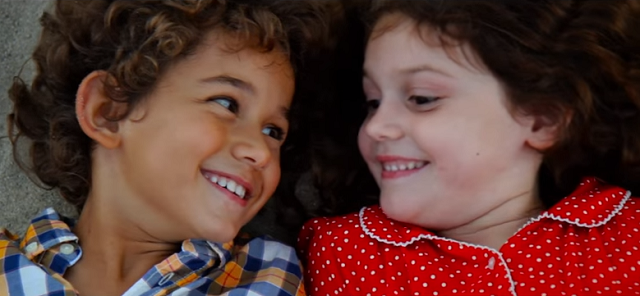 For four months in the beginning of our relationship, my fiancé and I did the long distance thing.
With him in Australia and me in the United States, music helped bridge that ocean like it was a nondescript puddle.
It was tough at times, but we did the best we could by sending each other love songs.
I'm not exactly the hopeless romantic type, but if I was going to send love songs, they weren't going to be the ones I used to listen to in 1989, sung by guys with huge hair. They weren't going to be the songs I sang at the ripe old age of 10, wishing I was Pat Benatar so someone would talk dirty while pouring some sugar on me.
I spent my high school and formative 20s as a punk rock rebel turned club kid turned street junkie, so my idea of music was…versatile to say the least. Nothing remotely loving—unless you count Dope Sick Girl by Rancid or Badfish by Sublime.
So here I was at 35—part of a long distance relationship, in love and clueless.
I realized that wasn't going to do. Then one day, a song came on and I instantly knew it was our jam.
I sent it to him that night; something for him to wake up to. And the rest was history.
Over the next few months, the song swapping continued. It was tough to find unique, non-cheesy love songs that spoke to our love. But now we have a huge compilation of love songs to fit any mood. With that in mind, I figured other couples may be looking for a list of modern love songs—ones that speak to your unique love.
It all started with:
1. Home by Edward Sharpe & The Magnetic Zeros
2. Thinking Out Loud by Ed Sheeran

3. Fade Into You by Mazzy Star

4. Ho Hey by The Lumineers

5. Shotgun Rider by Tim McGraw

6. I Walk the Line by Johnny Cash

7. Home by Phillip Phillips

8. Lucky by Jason Mraz and Colbie Calliat

9. Wherever You Are by Angus & Julia Stone

10. We Belong by Pat Benatar (It was bound to to happen!)

11. Mess is Mine by Vance Joy

12. Wedding Song by Angus & Julia Stone

13. That's What's Up by Edward Sharpe & The Magnetic Zeros

14. Better Together by Jack Johnson

Happy loving everyone!
Author: Lindsay Carricarte
Editor: Nicole Cameron
Image: YouTube screenshot