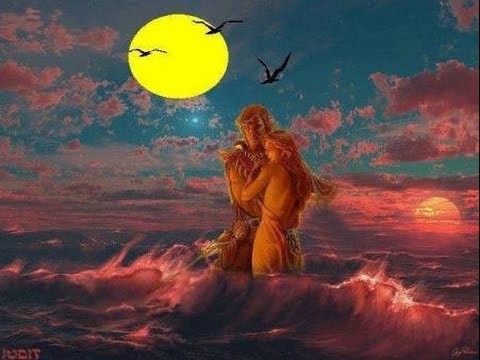 I've made a reservation for you.
I've saved a space in my heart.
I've carved out a little corner
Of my world,
Where you would fit quite nicely,
If only you would choose it.
How would our lives change
If you held me close for a night,
Or even longer than that?
Would the stars burn out
If you were to kiss my lips,
My neck, my soul?
Would the world continue turning
If we fell into each other
As completely as I have imagined?
Would the fires of passion
Consume our bones?
Or would we dance on the flames
In our perfection?
Could you be
The one I've waited for?
My friend,
My darling one,
My teacher and guide.
Is this real?
Or have I wished so deeply
For you,
That I have made it so only in
My mind?
Could we move mountains together,
My love?
Or will we stay here,
In the middle place?
The place of desire,
The place of fear,
The place of knowing
That the space inside me
Is shaped just like you.
Will you plunge into
My waters
And find your freedom
In the waves?
If we joined our bodies,
Would we find that each of us
Was born with the other's wings?
Could we fly?
Would we ever return to the earth
If would could rest
On cotton candy clouds,
And drink silvery moonbeams?
Or will another lifetime
Be necessary to prepare us,
To prepare the whole world,
For the force we could become?
Author: Renée Dubeau
Editor: Renée Picard
Image: screenshot from Youtube video