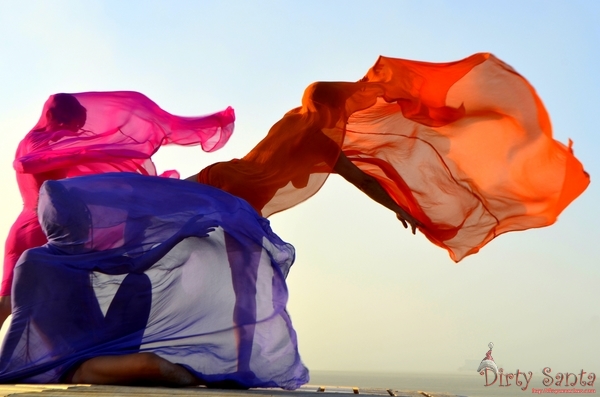 "The music business is a cruel and shallow money trench, a long plastic hallway where thieves and pimps run free, and good men die like dogs. There's also a negative side."
~ Hunter S. Thompson
Recently this quote appeared on Facebook at the same time I was invited to join an online conversation regarding criticism about music and arts festivals.
I reflect on my journey through the festival world as a music photographer.
There are plenty of reasons to feel cynical about festivals, concert-goers, musicians and the industry.
A growing chorus of critics point out the excesses of organizers and participants in, what they claim is a self-indulgent scene that could very well collapse on itself. And they may be right. In recent times, music festivals have been marred by the evils of Ketamine, the nitrous mafia, mountains of litter, overblown egos, Ticketmaster, Stub Hub and VIP cattle guards.
And yet, the live music scene is larger than ever.
So, I try to remember that the overall struggle and tension between what is good and bad about the modern live music/festival scene has been here from the beginning.
The glory of the first Woodstock was followed immediately by the horror of the Hells Angels brutality at Altamont. Later, many scribes felt disillusioned by WOODSTOCK II because it ushered in the era of corporate endorsements and excessively priced food and water and was followed by even more self-destructive violence and excesses of WOODSTOCK III.
Yes, the excesses of festivals are greater than ever.
Even the annual Burning Man arts festival, which has long been revered as one of the more idyllic festival experiences, recently has come under fire for its increasing size, wastefulness and excesses of wealthy participants. Noted visionary author and long-time Burning Man proponent, Daniel Pinchback, wrote last year why he stopped attending:
"Increasingly, the culture of Burning Man feels like an offshoot of the same mindless, self-interested, nihilistic worldview and neoliberal economics that are rapidly annihilating our shared life-world." ~ Daniel Pinchback
It's becoming trendy to knock festivals.
They're too big or too small.
They either let in too many rich folks or too much of the "riff-raff."
My parents argued for years that festivals were too hedonistic.
Others argue that now days festivals have too many rules.
All of it makes me wonder, has our culture devolved to the point where we can only be satisfied by being unhappy and ensuring that everyone else feels unhappy too?
Most days, my answer to that question is, "no."
But it's sometimes easy to settle for cynicism and doubt.
I believe there is a part of music festival life that can still touch previously unaware people in ways that other events can't. Personally, I may be biased, but for good reason. Festivals changed me in a way that helped me blossom from within.
Prior to attending music and arts festivals, I was a Southern Baptist preacher. I had no contact with concerts, music, creativity nor open-minded culture. Burning Man 2002 was essentially my own conversion experience.
Were it not for festivals, I would never have realized that I had a talent and passion for photography. Photography has become a central part of my creative expression and gift to the world would not exist.
More importantly, I may not have experienced the spiritual expression that led me away from the narrow confines of my upbringing. I owe much of my growth and creativity to the festival scene and its people.
My feelings regarding the festival scene are evolving although I don't participate in as many festivals as compared to 10 years ago. I will still be going to Burning Man as well as a few other festivals this year.
In defense of music and arts festivals.
Festivals can foster mindful, consciousness expanding experiences that change lives for the better.
Music and arts festivals can still be created by passionate and creative souls who don't seek fame or profit.
Music organizers like Paul Levine of Bear Creek and the Purple Hat Ball, Dave Weissman of All Good, Annabel Lukins Stelling of Cloud 9 Productions and Ami Heinrich of the Arise festival may be salmon swimming upstream of a strong musical current. But they are there. (I'd "go to bat" and contribute to any of their efforts any day.)
A handful of these good-hearted people are trying to push festivals and the music industry into a new, more conscious direction. Recently there has been a rise in what has been dubbed, "next generation music festivals" that are leave-no-trace events and offer environmental/spiritual workshops, yoga and meditation along with the live music entertainment.
SYMBOSIS in California and ENVISION in Costa Rica and my home state, Colorado, offers the ARISE festival which has garnered positive attention from national press organizations.
The results of one workshop at last year's Arise festival gave heartrending results. It was facilitated by a descendent of a man who once led a massacre against a Lakota tribe. The harrowing account was immediately followed by another presenter, a current Lakota tribe member, who offered words of healing regarding the violent past, and finished with an Earth healing blessing. This is powerful stuff to be sharing at a music festival.
Like any community, festivals will always have a**holes, dumb sh*ts and egomaniacs.
And many changes should be made—particularly to help protect the environment.
Why don't all festivals practice "leave-no-trace?" They should, and that's just for starters.
Still, I consider my path.
Despite an immense amount of ignorance about life and humanity, attending one festival transformed my existence. I experienced joy and beauty of the scale I never knew existed. I learned to laugh and love for the first time ever. I learned to live life while I am still living.
Another gift about the festival scene.
Festivals manage to gather many of the world's best geniuses' misfits' artists' musicians' performers' freaks' doctors' lawyers and weirdos who struggle their way to build a place' which for one week or just a few days' makes them all feel like they fit into this world.
This is the core of festival life.
We find our place. For many, like me, they find a family. So I choose to love the scene, (including the people, the musicians and the machine) in all its terrible and unforgiving beauty.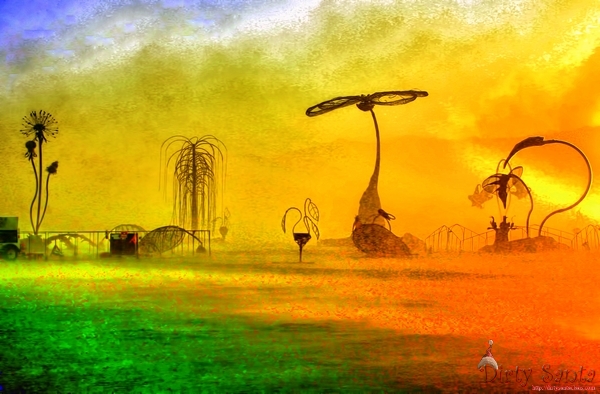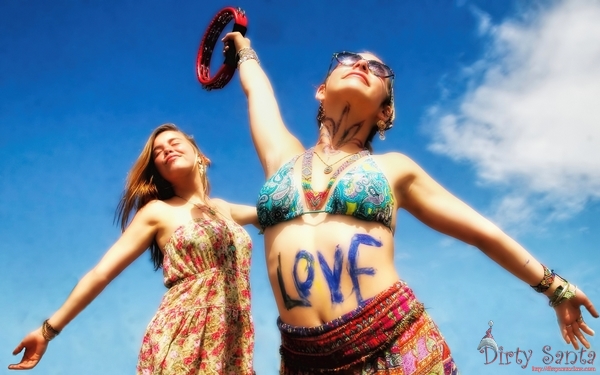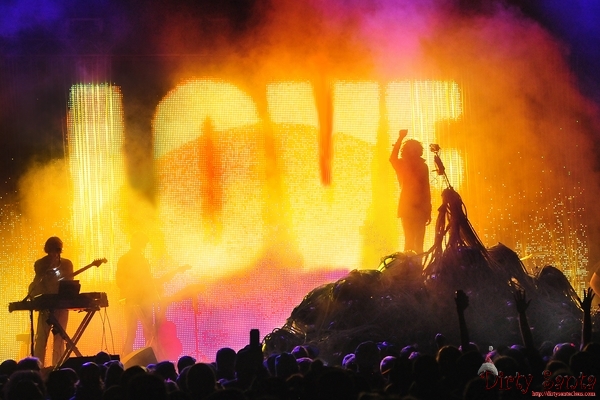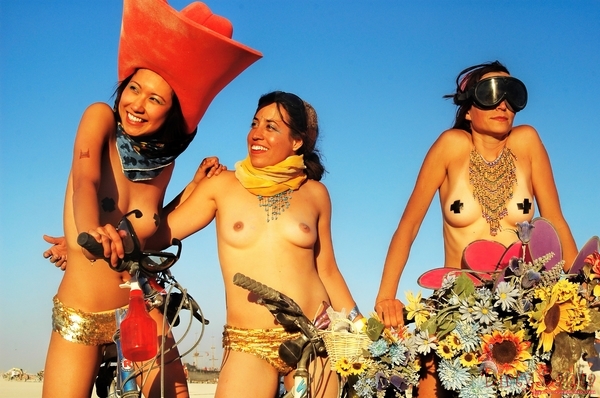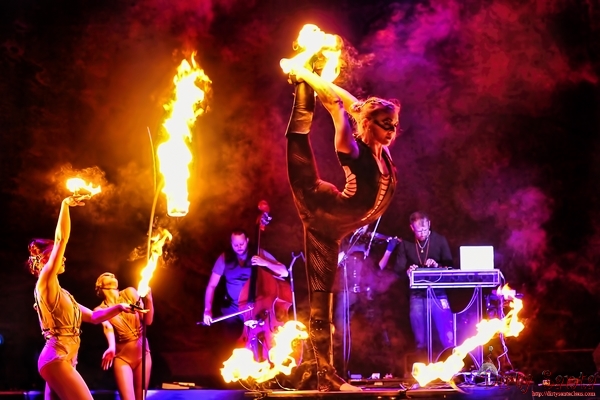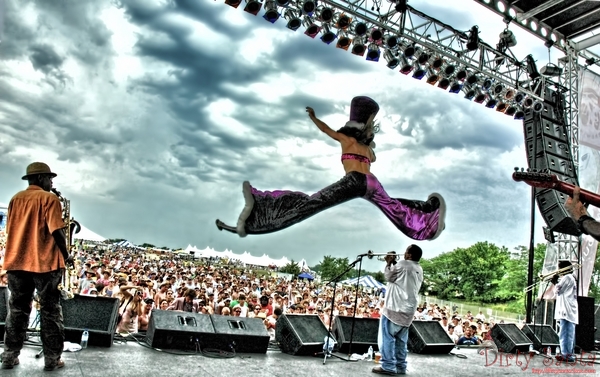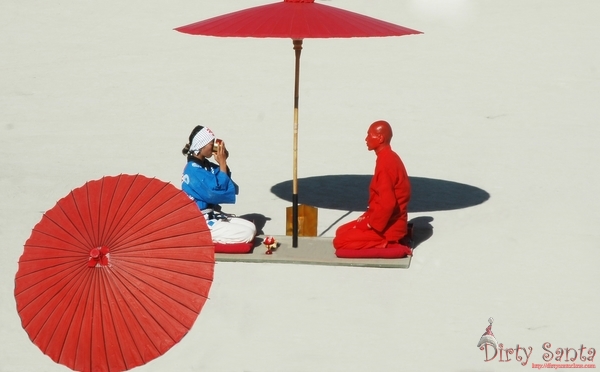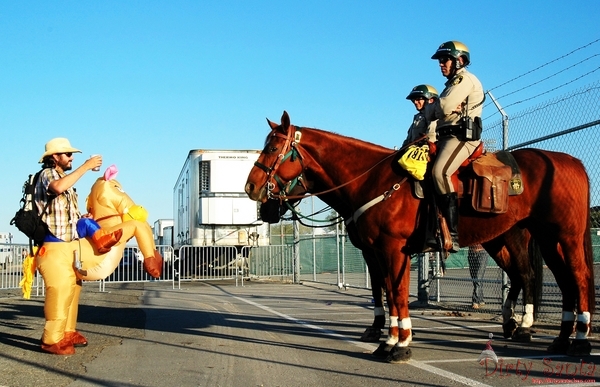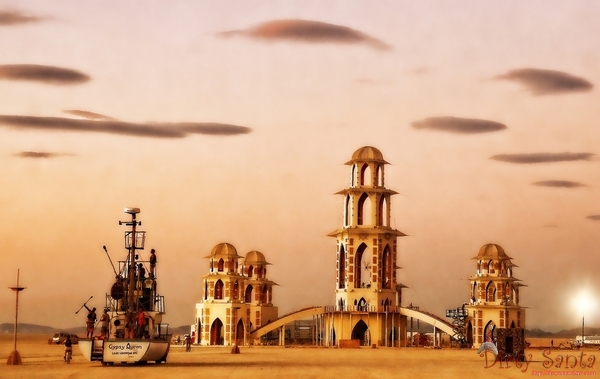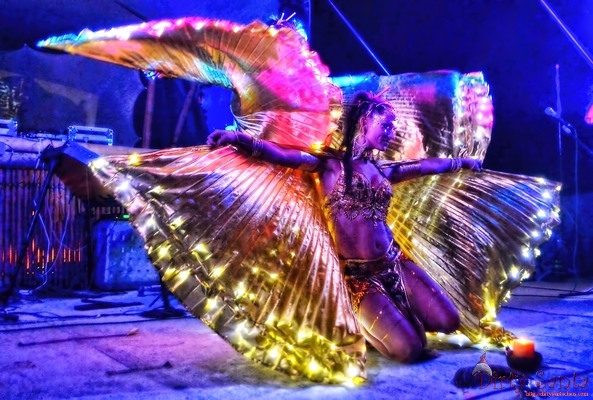 Relephant:
Editor: Ashleigh Hitchcock
Photos: courtesy of the author