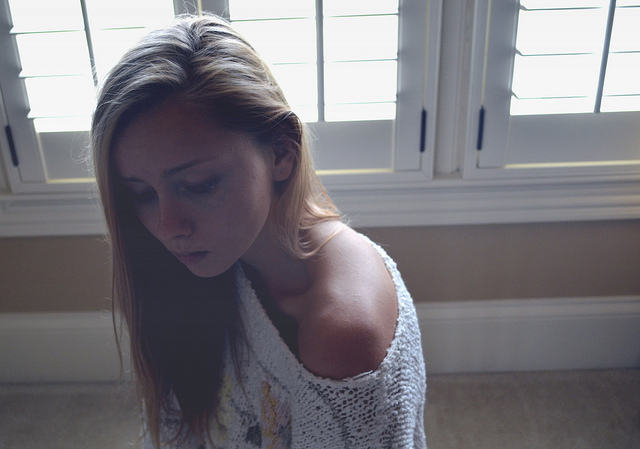 "Step with care and great tact, and know that life is a balancing act." ~ Dr. Seuss
As yogis, meditators, healers, energy workers, and fairy creatures we are generally familiar with how to process negative experiences.
For the most part we know that by virtue of being human we are all destined to have trauma in some form, such as heartbreak, the death of a loved one, or losing a job.
Most of us lean away from fully processing these kinds of things — I for one am guilty as charged. And who can blame us?
In the heart of processing our traumatic experiences we have sleepless nights, intrusive thoughts, and painful flashbacks. We go back and forth between believing that it is entirely their fault, and the next minute it is entirely ours. No thank you.
We know what to do though.
With the wealth of resources available to us, we can escape from the emotions that accompany traumatic experiences, and live fully in the present moment, right?
Right! In a way.
There is a pause before forgiveness. In that pause, lies the reckoning. Researcher Brène Brown teaches us about the reckoning in her most recent book, Rising Strong. You see, even though we know healing practices like yoga and meditation, we aren't exempt from the journey of acknowledging our pain. In fact, because these practices generally lead to greater self-awareness, we may even feel our pain deeper — and the only way out is through.
However, first I tried hiding behind my teachers. Who wants to feel the sh*t that inevitably accompanies processing trauma? Who wants to feel anxiety, depression, sadness, shame, and all their sh*tty friends? Not this girl.
I decided that if I could accept my circumstances and adopt an attitude of gratitude, everything would be okay. So I glossed over the processing part and went straight to lotus pose on my mat with incense burning.  Every morning I sat for 20 minutes and meditated on forgiveness.
Deepak Chopra says that only through forgiveness can we release toxic emotion and free ourselves (maybe even achieving a higher state of consciousness). The Dali Lama says that forgiveness takes place in our minds and will lead us to peace. Eckhart Tolle says to accept the present moment, and our consciousness will reclaim awareness from our ego-selves. Sounds good right?
Here's the problem though — we can't skip the processing, because we can't force ourselves to forgive someone if we actually don't.
We can't insist that we're healed when we aren't. We can't lie to ourselves about feeling the pain from an upsetting experience, no matter how deeply we try to bury it. The story we sometimes tell ourselves is that if only we were calmer, more yogic, more balanced, than we wouldn't be affected so deeply, but I'm not sure that's true. Tying your value as a human person to your ability to breathe through suffering is a tricky and dangerous road to go down.
It's unsettling at first. Our instinct is not to open the front doors of our hearts to sadness, anger, fear, and disappointment; but recognizing that they are at the door at all is a step to genuine peace.
There is nothing wrong with feeling pain. We are not less worthy for going through painful experiences. If forgiveness isn't here yet, it will come. After the pause.
~
Author: Kathleen Hannah
Editor: Erin Lawson
Images: Flickr/haley   //   Flickr/Hamed Saber