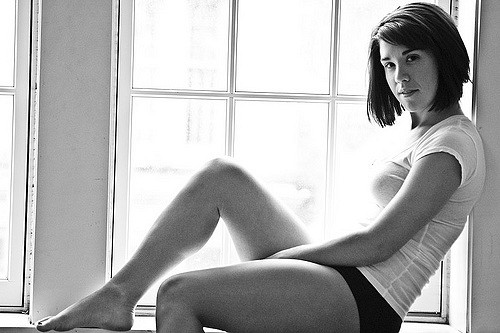 "When you train your mind how to think, you inoculate yourself against those who desperately want to tell you what to think." ~ Neil De Grasse Tyson
Listen.
What do you hear? In your mind, what thoughts are echoing around? Facebook status updates, perhaps. The news. Something your friend said. Something your mother said. Something you heard on the radio.
There's a lot of noise in our daily lives. Without notice, it tends to seep in and become the noise of our mind. It's difficult to get our own voice to rise above it, clear and self-assured.
When I went on a journey to clear out all the noise of my mind I found something I didn't want. I found that I had been subconsciously embracing this noise for a specific reason. I'd been filling myself with it because it had been drowning out the self-doubt and criticism my own voice was shouting at me.
The more I looked at what was going through my mind the more I saw that my own voice was still impacting me, no matter how much I tried to smother it with distractions. Thoughts of insecurity and fear were still holding me back in every way.
At first I felt trapped by this because it was all I knew. I only knew how to embrace more noise in order to pretend everything was okay.
I didn't stay trapped forever though. Something powerful happens when we embrace awareness. Once I was aware of this prison of noise I was in I could no longer tolerate it. I paid attention to everything I filtered through my mind. I listened to my own thoughts, and if they were negative, I was diligent about stopping them in their tracks.
Eventually, things went quiet within me. This was a feeling like I'd never known. Calm. Refreshing. Soothing. It was as if everything slowed down. I became more aware of the sound of the wind in the leaves, of the birds singing, of my own breath when I laid down to rest.
What I hadn't expected was that even from this quiet place, I still had trouble hearing myself. When I tried to get my voice to rise up inside of me it knew only the thoughts I used to repeat.
"They'll say it's weird. You can't do that. No one really believes you're capable. You looked stupid trying."
I didn't want to think and feel those things, and so things stayed silent within me. I felt neutral, which was better than negative, but it wasn't what I wanted. I wanted to be filling myself with passion, excitement, pride and self-confidence.
I was at first dismayed, but then I saw that breaking my old habits wasn't enough. I had to create entirely new ones.
I realized I needed to use my physical voice to retrain my inner voice. I needed to get comfortable hearing myself saying what I wanted to be the dominant sound inside of me. I needed to recognize my own words, my truth, my voice clearly and above all else. Most of all, I needed to have faith in the power and the impact of my voice.
I sat down at my computer and plugged in my microphone. I closed my eyes, took a deep breath and then said all of things I wanted me to be saying to me.
"I am worthy. I am divinity. I am a beautiful being of light. I add color and joy and mystical things to this world in my own special way."
I recorded myself saying several minutes of these positive self-affirmations. I added in some relaxing background music, created an mp3 and put it on my phone. Then I listened. I made a commitment to hearing myself twice a day.
At first listening to my voice tell me, with calm self-assurance, how much the whole universe loved me was deeply uncomfortable. I could literally feel the discomfort in my body. I kept at it though, because my desire for change was bigger than my desire to stay comfortable.
I wanted to hear my voice, strong and powerful, telling me the truth. Not echoing all of the noise outside of me, but telling me things about the infinity and love of my soul.
Pretty soon the discomfort fell away. I began to repeat the thoughts on my own, without the prompt of the audio. I had created new thought patterns that felt like refreshing rivers, calm and cool and bright. These thoughts came from me, from my mouth to my ears, which gave me much needed faith and trust in myself and my abilities.
A huge shift occurred in me after this.
I no longer feel afraid of what people will say about me or to me. I now know that nothing is more important to my sense of self than my own voice. I know I can access and retrain that voice in whatever way works best for me.
In a way, the noise was never the problem. It was simply a tool I used to deny I was afraid of the power of my own voice.
~
Author: Melissa Field
Editor: Travis May
Images: Flickr/JK Califf