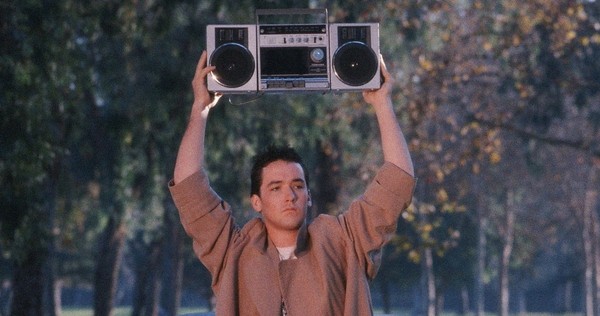 Something about the rain makes us all slow down, move more sluggishly and retreat inwards—both literally and figuratively. The rain has always brought about a period of reflection for me, perhaps it has done the same for you?
In honor of this phenomenon, I've created a playlist that will compliment your internal thoughts, while brightening your mood and calming your customarily rapid heart.
Hopefully these songs will bring some comfort on those home-bound days and be a best friend, mentor, and guide on the spiritual journey that each rainy day brings us.
"Drive" by Britta Phillips

In this hauntingly beautiful rendition, Britta Phillips remasters The Cars' beloved classic. Deeply moving lyrics paired with an enchantingly sweet voice, this song is perfect for your morning walk or for your quiet downtime. I picture someone listening to this song curled up on a bohemian sofa, afghan shawl pulled tightly around with a steaming cup of tea resting on the coffee table while the rain pours down outside.
"Gravity" by Sara Bareilles

A fan of Sara Bareilles since her first album, I couldn't help but sneak in one of her songs here. This song is less well-known than her contemporary pop hits. It's a lot more mellow too. However, if you're in the mood for it, this song speaks a lot of truth. It's compelling lyrics and unhurried melody will soothe any rapid heart for its three minutes and 47 seconds.
"Hallelujah" by Rufus Wainwright

There's no song I love more in the world than this one, and there is no better version of this song than this one. Rufus Wainwright captures his audience with his authenticity—a gorgeous tenor.
"Can't Help Falling in Love With You" by Haley Reinhart

This is an enchanting cover to Elvis' 1961 masterpiece. Haley Reinhart redid the number in late 2015. It'll make even the most heart-broken of us all feel a sliver of warmth when hearing Reinhart's angelic voice.
"Sea of Love" by Cat Power
Used as the pinnacle number in the hospital scene of Juno, this song is forever linked in my mind to Michael Cera's heartfelt spooning and Ellen Page in tears. Yet, this song is also marked in my mind as just a song of love—a simple love of a sweet, endearing nature that had to make its way onto this playlist.
"True" by Spandau Ballet

An oldie but a goodie, this song was produced in 1983. It still has much appeal today. This thoughtful 80s number resembles an old friend that one hasn't seen in some time. Comforting and memorable, the saxophone and piano will keep you swaying and lingering on to each note.
"Ironic" by Alanis Morissette
Her most iconic song, "Ironic" is recognizable to most Americans. Timelessly remembered, it has all the spunk of Morissette's typical tracks, but marked with a charming innocence rarely seen in the 90s alternative pop star.
"Drop Everything (Love You—EP)" by Barcelona
This number is a little electronic, a little pop, and a little indie all at once. Romantic and a touch corny, the song integrates a unique story line. As a Seattle based band, it's just too catchy a number and too closely associated to the rain to not include here.
"In Your Eyes" by Peter Gabriel
I feel not an ounce of shame ending my play list with this song. Well known as the back track for the climactic scene in Say Anything (You remember? The scene where John Cusack woes his beloved Diane Court outside her window with a boom box overhead? Yes, that one). This 80s classic will capture any cynic's heart. It's perfect for ending our play list as it's upbeat without overpowering the calm nature of this playlist's subject matter.
~
Author: Brittany Ann Bandemer
Editor: Travis May
Photo: Movie Still