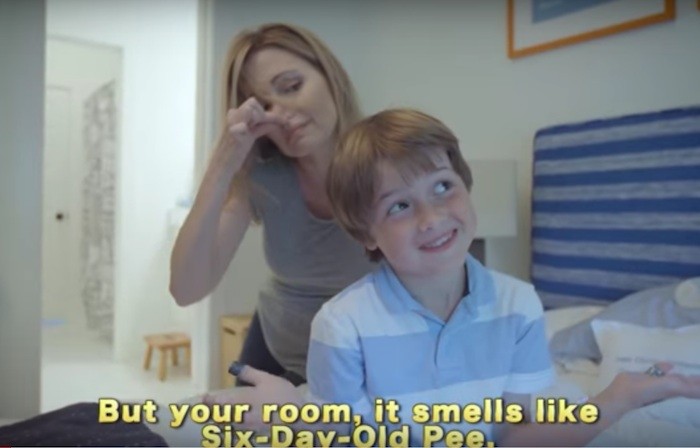 If you haven't yet fallen in love with the Holderness Family, or if, like me until recently, you've managed to live your life and function without hearing about these fantastic people, you're in for a treat!
Sure, we all love our people, but sometimes we get tired of their trash. The Holderness Family has released "Clean Yourself" to the tune of Justin Bieber's "Love Yourself" to address those moments when we wish we could trade them in for cleaner versions.
"Your momma won't do that and she does everything," Penn Holderness sings to The Biebs' tune, while wife Kim pulls some pretty lit interpretive dance moves in the background.
Later in the video, which also includes plenty of appearances by real-life Holderness kids, Lola and Penn Charles, Penn (the dad) recognizes he is also part of the problem and croons, "And now I know, I'm probably sleeping on my own unless I learn not to tick off the boss, so maybe I should clean it up myself."
For a great giggle, clear off a spot on the coffee table, put your feet up, and watch this cute ditty.
And for mom's sake, pick up your room!
Author: Amanda Christmann
Editor: Renée Picard
Photo: screenshot from video