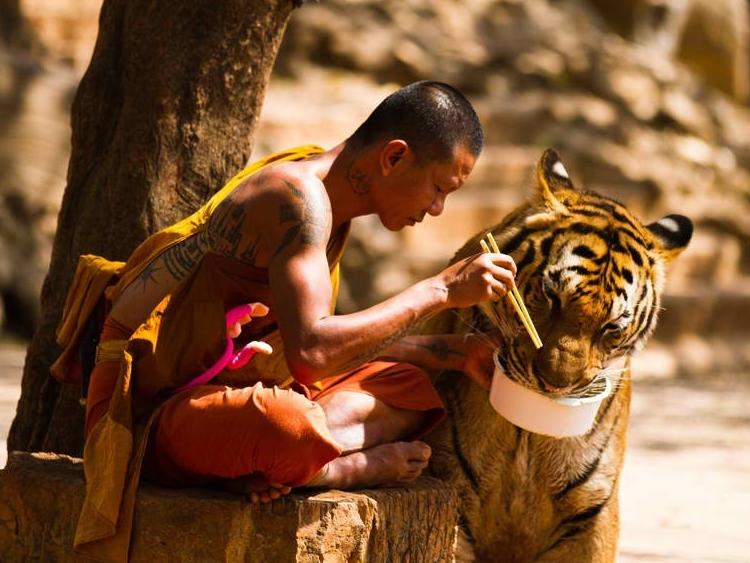 In Tibetan Buddhism, this is considered the most powerful period of the year.
Some believe that during this time our positive or negative actions are multiplied 10 million times.
I'm not sure who did the math on that, but I think you get the idea.
It's called Saga Dawa Düchen, and it's a celebration of the Buddha's enlightenment, as well as a commemoration of his birth and death.
That's a lot in one day.
It's a way to take at least one day a year to set aside time for others. Traditionally it's a time to benefit those who need help most, especially animals.
You could try something simple like eat vegan for a day, volunteer, or simply donate a few dollars to a cause.
A few animal causes I love to support are:
Best Friends Animals sanctuary. If you can't adopt a pet, you can sponsor an animal here.
I love Wildlife SOS. They rescue and rehabilitate abused animals.
Today I will be going to a local refuge, Chin Animal sanctuary, to volunteer, and meditate with the animals.
Even a small action can have a great benefit.
I hope you have a great Saga Dawa Düchen. May your good karma multiply 10,000,000 times!
As a gift I am offering my new e-book Soul Force: Discovering Your True Path for free here.
~
Author: Aron Stein
Editor: Travis May
Photo courtesy of: Wojtek Kalka