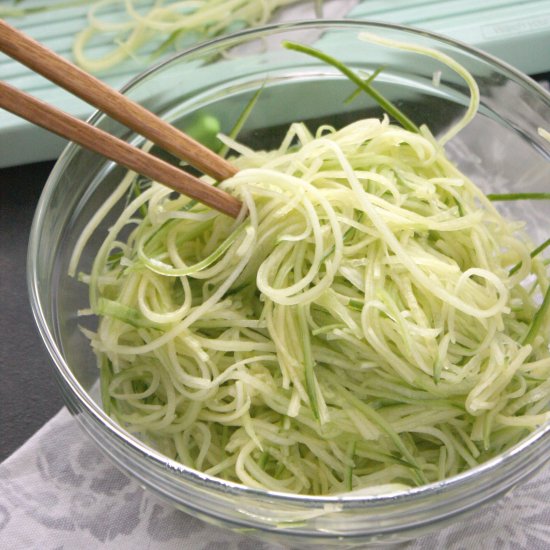 The month of June is the start of summer—days get longer and the sun shines more brightly and warmly.
It is the time to eat cooling succulent foods like watermelon, cantaloupe and cucumber. June is also the time of year when my town has its annual Greek festival. The air is filled with the aromas of vinegar, slightly sweet freshly baked flaky pastries with warm honey and, my personal favorite, Greek salad.
There is something so refreshing about biting into juicy cucumbers and salty olives and feta cheese, that revives me after a long, hot summer day. I know Greek salad has more ingredients than just those three, but for me those are the quintessential flavors that make it so irresistible. It also probably has something to do with the combination of extremely hydrating cucumbers and salt that makes me feel so good.
In the summer heat, we lose a lot of fluid and electrolytes. Sure we can replenish with sports drinks like Gatorade, but it is a lot more nourishing to avoid the artificial ingredients and, in my opinion, more fun to eat fresh fruits and vegetables.
Many fresh vegetables and fruits contain sodium, chloride, calcium and potassium which replace those minerals that we lose so easily on hot days. Olives and sea salt contain both chloride and sodium. The feta cheese in the recipe has calcium, while cashews are rich in magnesium.
I took the liberty of making the salad even more fun by making noodles out of the cucumbers. Who doesn't like to twist long strings of spaghetti around a fork? So much fun!
For this you will need a vegetable spiralizer.
Ingredients:
1 cucumber
1/2 tablespoon olive oil
pinch sea salt
8 to 12 kalamata olives (pitted)
a handful feta cheese (or to make vegan toss in cashew pieces)
red wine vinegar to taste
Preparation:
Take one large cucumber and slice it into spiral spaghetti strands. Toss with olive oil, sea salt, and red wine vinegar. Slice the kalamata olives length wise and add to the mixture. Sprinkle in feta cheese (or cashew pieces if making the vegan version). Toss again.
This tastes best when made the night before so the flavors can marinate.
Serve with toasted pita bread and hummus or, not in the Greek tradition but adds an extra crunch, with slices of French baguette.
~
Author: Jane CoCo Cowles
Image: Author's own
Editor: Katarina Tavčar; Nicole Cameron