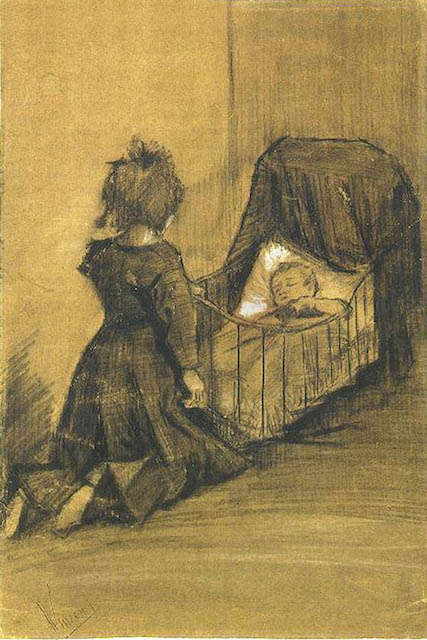 "Everything in your life, every experience, every relationship is a mirror of the mental pattern that is going on inside of you."
 ~ Louise Hay  
~
As I walked into the bar, I could feel the butterflies beat against my insides.
Blind dates are like this, right? But as soon as I saw him, I thought, "Is this love at first sight? Nah, that notion is made up and only in movies." I said hi and promptly ran to the bathroom.
Luckily, I found the courage to return because the date was epic and, to my surprise, meeting this guy with the bowtie profile picture turned into a serious relationship.
In the beginning, we couldn't get enough of each other as we explored the city together. Then, the inevitable shift happened. My subconscious took over, letting my fears dominate. Feelings of self-doubt and memories from previous failed relationships began to storm like a dark cloud.
During one conversation, as conflict bubbled to the surface, he asked me, "When do you think you'll fully love me?"
I blurted out, "When I finally fully love and accept myself." (What? Did I really just say that?!)
In that moment, I realized this relationship was different from others. Normally, I would have shut down, grabbed my worn out running shoes and run away, literally and figuratively.
But this time I chose differently. I chose to be in this relationship and to be a compassionate, loving partner.
Even more importantly, I chose myself.
I began to realize my struggle in relationships was not because we were wrong for each other, but because I was unhappy with myself. Because of the dissatisfaction with myself, all I could see were his faults. A list of his imperfections would directly reflect the parts of myself I disliked.
With this new realization, I knew I needed to work on myself. I needed to write a new story for myself: one where I deserve the things I want, including this loving partnership.
But how does one go about falling in love with themselves unconditionally?
Self-confidence is essential for loving oneself and the world around us. I realized that my confidence was a façade most of the time. It was only as strong as the validation I was receiving from those around me. It became clear that I needed to build a stronger foundation and allow my confidence to come from the inside out.
Here are some tools that helped me.
Shifting my mindset.
There are many philosophical tools that help in shifting ones mindset. For me, I became fascinated by Sports Psychology. Being an avid sports fan, I relished in learning techniques that professional athletes use to perform optimally. I was on a mission to conquer my obstacles and win the ultimate game—my confidence.
Thought stopping and positive replacement are two rudimentary steps to healthy self-awareness.
By replacing my limiting and negative thoughts with positive and supportive words, I became conscious of how I saw myself and thereby the image I projected to others. Thoughts like, "I won't fit in with these people," turned into, "I have something valuable to bring to the conversation." Once I began to control my own thoughts and feelings, I no longer needed external validation. I became my own personal cheerleader.
People are creatures of habit, so to establish self-affirmation, putting a positive spin on my thoughts became a daily practice.
Reconnecting to my creativity.
Having been a dancer/performer my entire life, it surprised me that I had to reconnect to my creativity. However, many times the source of my negative self-image came from this passion. I needed to replace the stale routine by challenging my creative complacency.
First, I started a weekly blog. Being vulnerable was frightening, but the benefits have been one of the best gifts I have given myself. I ask challenging questions; I venture into foreign and sometimes unnerving topics; I dig deeper into myself. Writing and reflecting have become an empowering tool to help me define my voice.
Inspiration also comes from the physicality of constructing. I am no Van Gogh, but I splashed acrylics across a canvas at painting parties (which I now display all over my apartment). I wove vines and ribbons into seasonal wreaths inspired by Pinterest.
With every project I completed, I saw the world a bit differently, and I connected with a new part of myself.
Developing a mindfulness practice.
Mindfulness has become the new buzzword in today's society. But when asked to define it, many people are at a loss for words. To me, mindfulness is the ability to live and appreciate the present moment. It can manifest itself in many ways.
In my mid-20s, the idea of sitting still in meditation seemed impossible, and now I am a certified yoga instructor and meditate regularly. Our mindfulness practice must grow and adapt as we mature.
My practice looks different every day, but I always make sure to take time for myself by connecting my mind, body and spirit. Though yoga was my gateway into mindfulness, curiosity and continuing to say "yes" to what life presents has led me to study Reiki, Yoga Nidra, mindful listening, running and even having mindful meals. My most recent obsession is adult coloring books, where I get to combine creativity with meditation.
My mindfulness practice has given me the space to learn more about myself and work through challenging times; proving that all the strength and answers I need truly lie within.
Reaching out for help.
Rediscovering self is not easy and need not be a solitary journey. There is no shame in asking for help. I have worked with a therapist and a Life Coach. Both experiences were life changing.
They helped reveal the power I already possessed and taught me how to clarify the boundaries necessary in preserving my energy and maintaining perspective. Their emotional, physical and spiritual support reawakened my gifts and talents and guided me in identifying my life vision, goals and purpose.
My relationship with myself is not static.
There is no endgame.
True joy and happiness in life comes from engaging in the process. By creating space for myself, aligning with my purpose, and building a strong internal foundation, I have found that I am no longer someone with missing pieces looking for another person to fill the void. Instead, I am a confident person who shows up for myself every day. I am a person who accepts all the parts of myself, even the ones that may be harder to love at times.
Because of this self-love, I am able to show up in my relationship in ways I was unable to in the past. We are two people choosing to hold space for each other and go on this journey together.
The running shoes are back in the closet; there is no need to run from myself anymore.
~
Author: Stephanie Simpson 
Image: Van Gogh/The Hague
Editor: Ashleigh Hitchcock; Nicole Cameron