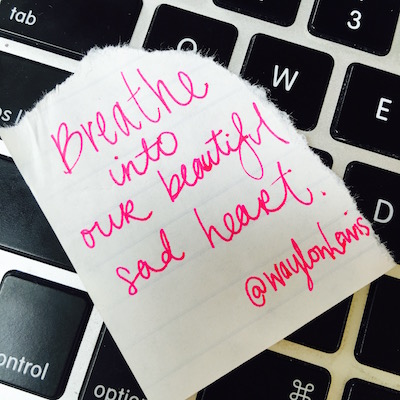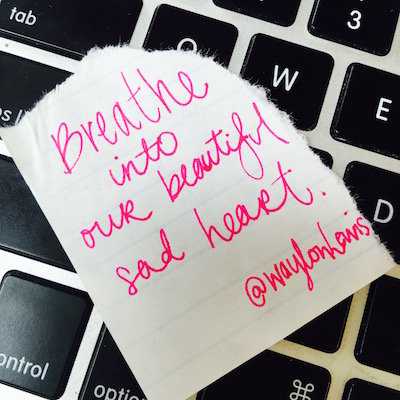 "Maitri is the basis of compassion, unconditional friendship with oneself—feeling at home with your own mind and your body. Maitri is about beginning to make friends with oneself, not thinking that it's going to come from outside. We look all over the place to try to make ourselves feel good about ourselves. There's a lot of discomfort in life, but the fundamental teaching of the Buddha was not to struggle against the pain of our life…but that's not really the kind of news we like to hear." ~ Pema Chödrön
How to Let Go—and how to Fail to Let Go.
There's a lot of New Agey Instagrammy bullsh&t about how to let go and how good it is. It's not.
And yet, of course, it is! But we're not going to let go of something by suppressing it, or guilting ourselves into thinking we should have let go of it already any better than we are going to successfully move on from something we're obsessing about or clinging to.
When I was 16, I was broken-hearted, at Shambhala Mountain Center, missing the first love of my life. Luckily, I was at Vajradhatu Seminary, and my teachers were Sakyong Mipham and Pema Chodron. Pema reminded me…well, I describe it here. And then, I let go:
May it be of benefit!
Relephant:
~
~
We got your social mediums right heah:
Listen: Walk your Talk on your commute or over dishes with Soundcloud.
Subscribe directly to our award-winning Youtube Channel.