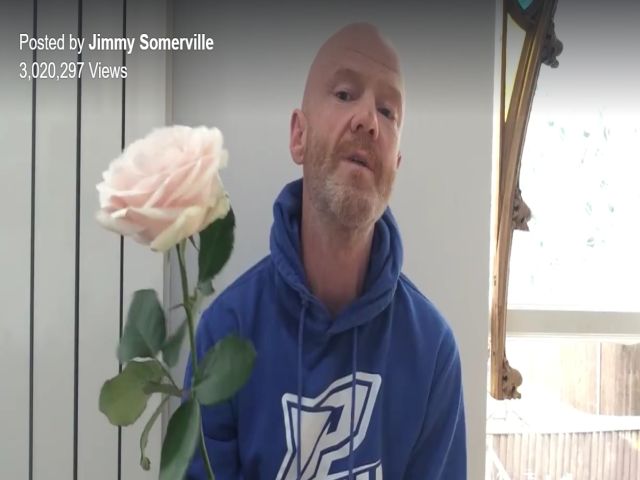 "Never stop holding the hands, never stop kissing the lips of those you love. Never let anyone take that away from us." ~ Jimmy Somerville
.
An emotional Jimmy Somerville, of 80s British band Bronski Beat, shared a short but beautiful tribute to the victims and survivors of the Orlando shooting last night.
He begins by singing the opening verse from "Why?"—a Top 10 hit across Europe when it was released in 1984—which is considered a gay anthem.
Gay prejudice—rampant at the time—is the subject of this track. 32 years on, and while society may have become considerably more open and accepting in the interim, we all know that there's still plenty of work to do.
Sadly, the poignant lyrics have proven to still be relevant today—and tragically so.
Below are the lyrics, but you need to click here to watch Somerville's tribute video. May those affected by this tragedy find strength and comfort in his words.
~
Contempt in your eyes
As I turn to kiss his lips
Broken I lie
All my feelings denied
Blood on your fist
You in your false securities
Tear up my life
Condemning me
Name me an illness
Call me a sin
Never feel guilty
Never give in
You and me together
Fighting for our love
.

.
Author: Hilda Carroll
Image: Screenshot
Editors: Yoli Ramazzina; Caitlin Oriel