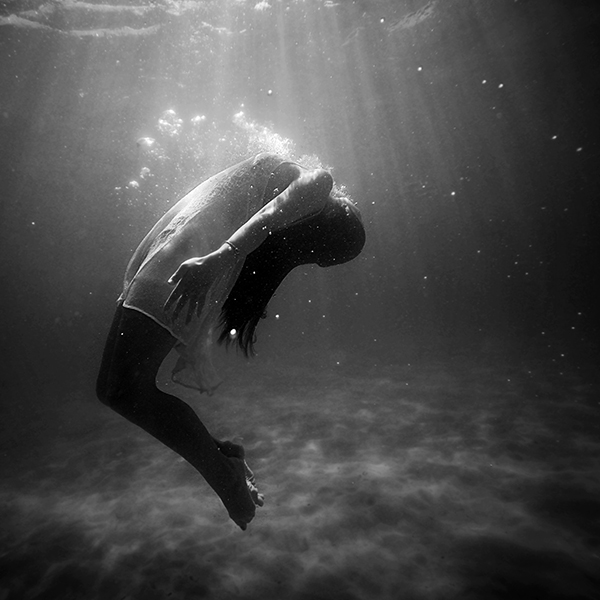 This article originally appeared on MeetMindful. elephant is proud to share their content, and we think you'll love them just as much as we do. Happy reading! ~ Ed.
My head was swimming and I was drowning—emotionally.
My youngest son had married his beautiful bride the evening before, as such, there was wedding weekend busyness: alterations, guests, plans; my best friend's mother had died, two weeks of ongoing bronchitis, my secret appointment with an attorney, "the" discovery seven days prior, and Thanksgiving Day.
In the moment, I thought I was in a personal week of hell. But later I realized that I was coming to a crossroads, a time of decision-making. I still do not understand how I was able to survive. Often I am frustrated when I am complimented on my strengths in the midst of trial.
I was exhausted from being so strong. I was suffocating beneath the downpour of the lies I unknowingly agreed to accept as truth. Were my pores breathing for me? I had inhaled more than two decades of lies in my marriage, and was desperate for an exhale.
Sitting on my mother's living room sofa in her tiny retired people's apartment, barely able to put together two thoughts, I was disoriented. I was unable to even express the events of the previous evening. Mom knew I needed refuge for my overcast heart. It wasn't the first time I had been overcome by this type of pain, but it would be the last time.
Dry toast and juice were all I could tolerate, nothing else would do. In moments of clarity, I would remember I needed to attend a funeral for the mother of my best friend. Would I have the strength, one more time? Would I be able to face people? Would they see that I was holding my breath? Obligation and love would remind me that I would need to be present. Fear and explosive pain would cause me to second-guess both.
In a beautiful moment, I reflected upon a statement I had made years prior to this day. It was about a woman I once worked with who suffered a heart-wrenching divorce. Five years after its finalization, she carried around a blue-ribbon-prize bitter heart. My words came to life, "If I were to ever go through a divorce, I never want to be her." With prideful exultation, I decided that I would never be bitter. I wouldn't be her. Would this be easy?
No.
Not at all…
~
Author: Angie Lucas
Image: Christopher Campbell/Unsplash 
Editors: Katarina Tavčar; Renée Picard