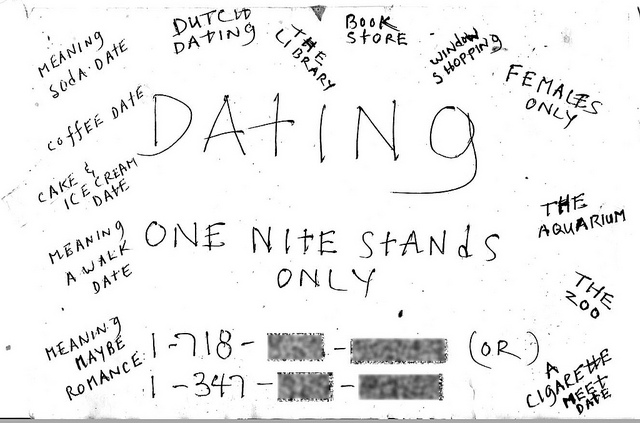 I'm back—single, happy, and still not missing Lebanese coffee.
This past spring, I wrote 20 Hard Lessons from 100+ Tinder Dates, and was thrilled to see how it resonated with so many. I emphasized the benefits of learning from each dating encounter and realizing that sometimes it's better to take something away from a date than to have a second one.
I spent the next few months alone, meditating and gathering my thoughts as I reflected on my last few years of mobile mischief. Just when I thought my learning curve had piqued, here I am a month and a half—and a whirlwind romance—later.
No matter how many dates I go on, I know I may never understand the opposite sex. But I don't believe that's the point of dating. I hope when you read this list, you'll take away the lessons that are most meaningful for you.
1. Consider a running or gym date — endorphins are like the towels that wipe sweat away, revealing a fun, active and, above all else, warrior woman.
2. Sex as expression or a beautiful art form has been utterly lost, and the self-proclaimed "Sex Gods" are most guilty of dismantling it.
3. You can make some of the most meaningful friendships on dating apps. (Shoutout to BFF Adam in Australia who I have yet to meet in person.)
4. Swipe right on childhood friends, especially if you missed your 10-year high school reunion. Meet as mature adults and — if you are Gen Y — revel in young love, passing notes and other pre-Snapchat nostalgia.
5. There is really no reason why everyone on Tinder can't be your boyfriend or some alternate form thereof (i.e. "foyfriend" aka "fake boyfriend").
6. Height matters and concerts are better with tall dates. Also, how many 6'8″ guys do you find out in the wild every day?! Yet somehow, they're all on Tinder.
7. If a guy has more than a few pictures with his dog, it's a safe bet you are going to be the third wheel.
8. Those who proclaim to not be looking for anything serious are sometimes the ones who end up getting engaged to their "Tinder fling."
9. If nothing else, expand your horizons and travel the world in seconds. It was interesting to Tinder in Ireland for St. Patty's Day and Iowa during the caucus.
10. Use this travel time to get a quick geography or anthropology lesson. Did you know Madagascar has people on it…and they're pretty cool?
11. How about foreign affairs? Tinder is accessible in Syria—but to avoid any issues, I never swiped right.
12. Promoting your Uber or Lyft code thru Tinder—because obviously there are no good men left and you might as well try to make some money—is likely ineffective.
13. Know that your date might have been on another date minutes before he met up with you. Regardless, always uphold the golden rule: Thou shall never talk bad about another Tinder woman.
14. Locate the closest exit sign for that one time he leaves to use the bathroom and you need to escape.
15. Always use this formula when a man has clearly had a face lift and his profile age still claims he's under 40: "Age" x 1.5 = Date's Real Age.
16. Two miles of distance can feel like 200 in minutes, which makes games all the more pointless.
17. Sometimes guys make you want to cry. And if you do cry in their presence, try to laugh at yourself afterwards—in their presence.
18. Never trust a guy who wants to go spatula shopping with you on the second date.
19. But never actually say never. Somehow, this word magically shifts men's egos into high gear as they try any which way possible to break your strength.
20. Be strong. And when the offer is on the table, always— and I mean always— go to jiu-jitsu.
I've clearly had some good times, and good laughs, while swimming in the increasingly crowded, cold  and somewhat contaminated  Tinder pool. However, I'm again hesitant to jump back in, because sometimes I find myself in the deep end gasping for air. And as exhilarating and adrenaline-rushing as dating can be, I'm guarding my heart these days.
My hope is that, when it comes to dating, we can all find the balance between having fun and being fierce. In the meantime, you can find me fighting my heart out on the mats.
Author: Ali Sun Blair
Image: The All-Nite Images/Flickr
Editor: Nicole Cameron