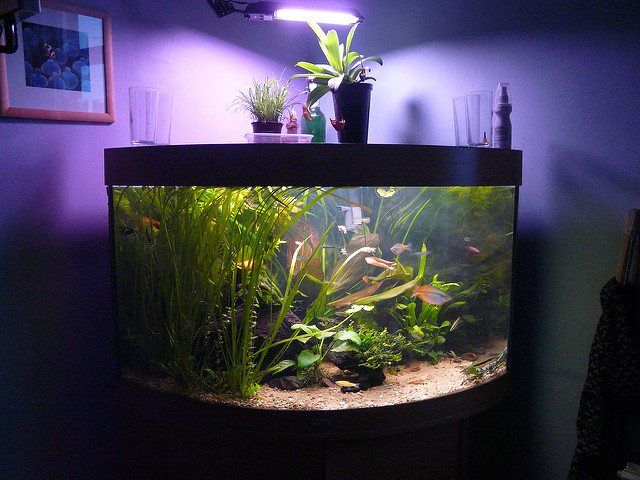 It's been said before that I'm the life of the party.
I can be quite boisterous. I love people. I love to talk, and laugh, and be silly, and dance, and play games. I love to go out into the world and explore—to try new things, eat at the new restaurants, visit the local coffee shops, or museums, or farmers' markets, or yoga studios.
But sometimes, I have to step away from it all.
I get overwhelmed—pulled in too many directions, spread too thin. My job starts to feel cumbersome. My creativity feels stifled. I get tired, uninspired, moody. That's when I know I'm right on the edge of burn-out.
When this happens, I seek refuge in the only place where my soul can rest: home.
My home is my sanctuary. For most of my life, this was not the case. I've lived in some toxic, dysfunctional situations where I was anxious, unhealthy, unhappy and depressed. I didn't realize how much my environment and relationships impacted my overall well-being. At one point in my life, I almost gave up and just accepted that the problem was me—I thought that I was incapable of being happy and healthy.
When I got divorced about four years ago, one of the goals I made for myself was to create a space that was peaceful. A place for me to heal, and grow, and get to know myself again. I needed a space to support me while I reconnected with my spirit, and began a journey to better health. I needed a place to dream new dreams for my future.
We sold our giant suburban home during the divorce, and I landed in a lovely little condominium. It was about half the size of our house. It felt much more manageable in every way. It was more affordable, easier to keep clean, and with less living space, it seemed to force my teenagers to spend more time with me in common areas.
It had a lovely little patio out back where we could sit in the evening and watch the fireflies in the greenbelt. I planted an herb garden in the tiny back yard and hung feeders for the birds. I spent many happy days playing in the dirt there. I gave every song bird in town a name.
We replaced the television with a fish tank.
We hung a white board in the kitchen and wrote our only house rule on it, "Be kind or be silent."
The peaceful, loving home I had almost given up on slowly appeared as my teenagers and I settled into our new life.
I began to parent them in a way that felt good to my soul. Our relationship flourished. Their friendships with each other grew. I began to change and grow in ways I never imagined. Life began to flow.
When my daughter went away to college, my son and I moved again into a little apartment so he could walk to school. I was nervous about going back to apartment life after having been in a house for so many years. I didn't want to lose that peaceful energy that filled our space.
Energetically, the apartment did feel different at first. The building is older. The ceilings are low, and the rooms small. There isn't much natural light. It's noisy from the street below and neighbors next door. Thankfully, I brought the same practices into this space that I had begun in our little condo.
We speak kind words here. If we have a disagreement, we talk it out respectfully and compassionately. We don't yell or use harsh words. There is no television—no negative messages from the news or violence in our space.
We don't use harsh chemicals—only natural things like vinegar, baking soda, and essential oils. We limit clutter and keep things tidy, without fussing too much.
I keep fresh flowers on the kitchen table, and our little birds still come visit the feeders on our porch.
If it gets funky, we burn some sage and incense.
I meditate, write, practice yoga, and listen to mantra music.
These practices help to keep the energy in our home positive and tranquil.
It's not at all uncommon for people to walk through my front door and tell me that they want to take a nap on my sofa. In fact, many people do. I always consider it a compliment when my friends fall asleep on me!
We live in a harsh world. Artificial light, recycled air, chemicals, negative messages and energy from other people or the media all cause undue stress in our environment. Tension in our relationships, arguing, fighting, and the negative emotions associated also lower the vibration of our space. With a little work to remove the energetic funk, and replace it with good vibes, our homes become an oasis—a welcome respite from the rest of civilization.
When the world is too much for me, when my job has exhausted me, when life feels unmanageable, I envelope myself in sage and lavender, and soak up the sweet stillness of my sacred space. That's where my creativity blossoms, where my batteries recharge, where I hear my inner guidance, and realign with myself.
Truly, when we have a peaceful, loving abode—be it ever so humble—there is no place like home.
~
Author: Renee Dubeau
Image: Sean Murray/Flickr
Editor: Catherine Monkman