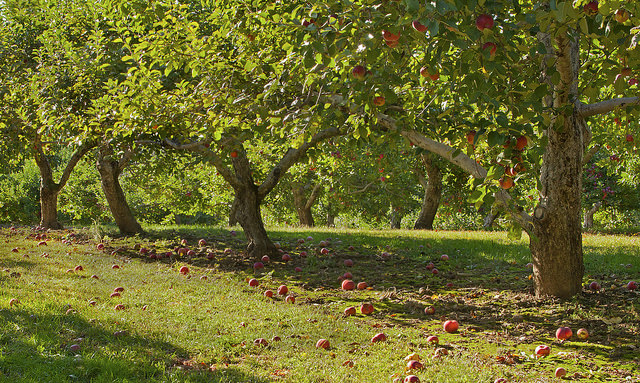 The orchardist promised
that you would grow from
the highest branch.
That you would have the best view
of the countryside
because you were meant
for the pollinated life.
That even the most ravenous and agile
would never be able to
reach you so
you would always be free
to be forbidden
in the moonlight,
to turn any color you desire,
and to hang like the ornament;
beautiful and still.
And when the time came
that you were fully ripened
but may still not feel 
quite ready,
you would allow yourself to drop
gracefully
all the way down
to kiss the greenest grass
you have ever seen.
~
Author: Genesis Hernandez
Images: Flickr/cg slideshot site  ;  Flickr/liz west
Editor: Erin Lawson