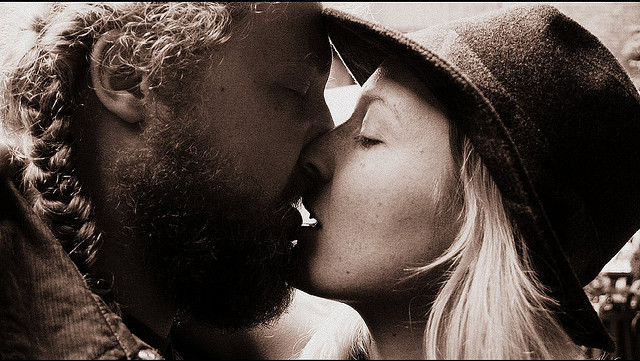 "Lovers don't finally meet somewhere. They're in each other all along." – Rumi
Most of my friends are happily married with children.
At the age of 42 I am still single, waiting to meet my special someone—my twin flame. Hopefully, that special someone whom I can instantly recognise as my mirror and someone who would play an imporant role in my life as my soul partner will appear soon.")
We all have experienced relationships that are a potpourri blend of good and bad. Laughter and sadness. Sweet and bitter memories. Relationships that have thought as a lesson to be a better person or one that solidified what we are willing to accept or not tolerate in life. We all long for an intense love and sexual chemistry with another person. We all crave to be loved and be in love.
I believe that we can manifest our energy and attract our twin flame as long as we believe strongly that he/she is somewhere out there and are willing to be patient for him to show up and re-unite in a twin flame connection.
I have been having vivid dreams of him recently. Could it be the splendour of this special month of November where the soul flame connection and energy field is the strongest Or could I be merely frisky being sex-less for quite awhile.
Time will reveal the future that awaits
Every night I meet you in my dreams,
The man who makes me smile,
A secret rendezvous at night,
As you appear to take me in your arms
And kiss me so passionately,
I melt in your embrace,
The way your eyes stare into mine,
And coax me that I am safe,
You turn up each night,
Only to leave me in the morning
With rumpled sheets
The signs of the passion at night,
How I shudder in esctasy
Not knowing your name
No words spoken, just sweet loving from you,
How could you connect to me,
I remember your face,
In hope that in time I will meet you
Is this astral travelling my love?
Or is this the story of the future that awaits
Only time will tell,
My heart is slowly becoming yours,
To the man I have not yet met in daylight,
I wait to see you in my dreams tonight.
"Physical penetration is sex, which is a very superficial thing. Psychological penetration is love, which is far more deep, far more significant, far more beautiful, far more human. And there is third kind of penetration: when two consciousnesses meet, merge, and melt into each other." ~ Osho.
~
Author: Michelle Hardie
Image: Petras Gagilas / Flickr
Editor: Sara Kärpänen